Causality up in 5th phase UP polls: CEC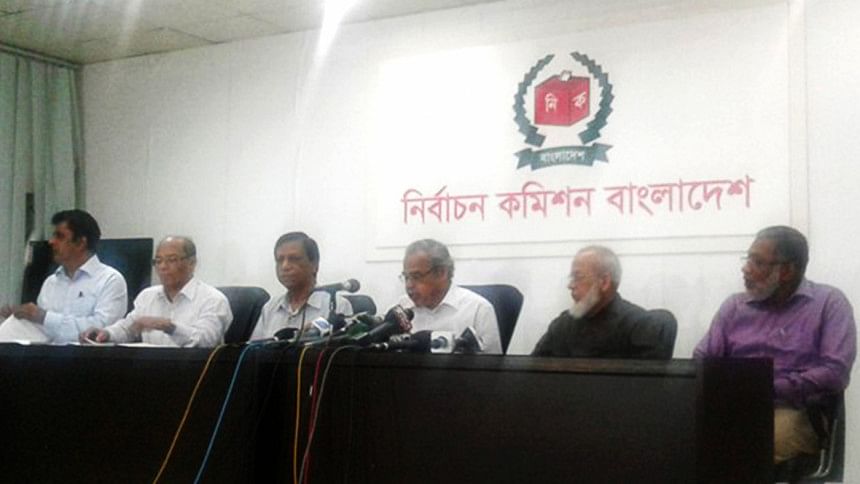 Chief Election Commissioner Kazi Rakibuddin Ahmad today said the causality increased during fifth phase of Union Parishad (UP) election compared to the previous phases.
"Incidents of vote rigging came down this time. But the causality increased, if compared to the previous ones," Rakibuddin said at a post-election press conference at his office in Sher-e-Bangla Nagar of Dhaka today.
Voting in 53 centres out of 6884 was suspended because the law and order situation there went beyond the control of the presiding officers, the CEC said.
Outside of the polling centres, aspirants and their supporters locked into clashes and police were forced to fire blank shots for the sake of people's lives and properties, he added.
Responding to a query, he said that change of mentality is needed to curb polls violence, otherwise it would be tough to do so. 
"We are initiating tough action to daunt election violence and we will never tolerate any irregularities in the polling centres," the CEC warned.
Rakibuddin also extended thanks to all those involved in today's 'peaceful' voting.