Case filed over attack on Italian doctor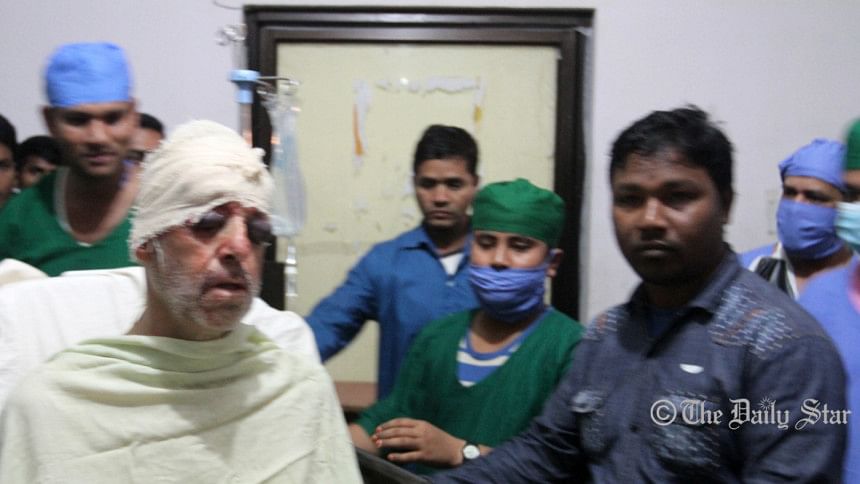 A case has been filed in connection with yesterday's attack on an Italian volunteer physician in Dinajpur town.
Silas, a Bangladeshi pastor of a local church, filed the case against unknown people with Dinajpur Sadar Police Station around 10:30pm yesterday. 
Piero Parolari, 57, an Italian doctor and pastor, was shot in the back of his head near the BRTC bus terminal in Dinajpur town around 8:30am yesterday when he was riding a bicycle towards Dinajpur Medical College Hospital, said witnesses.
The physician serves the hospital as a volunteer. The terminal is about 400 yards away from his home on the Mirzapur Catholic Church compound.
The victim was flown to Dhaka in the afternoon and admitted to Combined Military Hospital.
EU CONDEMNS THE ATTACK
Pierre Mayaudon, ambassador and head of the European Union delegation has condemns the attack on Parolari and urged Bangladesh government to take measures to bring both instigators and perpetrators to justice.
In a statement issued today, the ambassador also wishes a prompt and full recovery to Parolari.
This is the third incident in less than two months when a foreign national has come under brutal aggression and the second targeting a European citizen.