Bogra Jubo Dal man shot in custody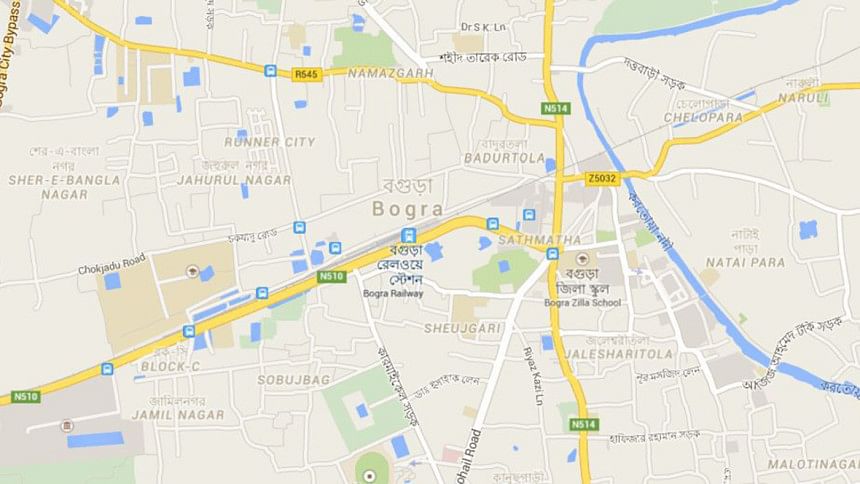 A local leader of Jubo Dal, the youth front of BNP, was shot on his leg while in police custody in Bogra Sadar early today.
The arrestee, Masudur Rahman Masud, 38, is the vice president of city Jubo Dal and also a ward no 15 councillor in Bogra municipality, our local correspondent reports.
Masud was arrested from Choto Kumira at 2:45am, Gaziur Rahman, Bogra police assistant superintendent (media), said. "He is accused in 34 criminal cases including sabotage."
"Bogra Sadar police Officer-in-Charge Abul Bashar led a team and arrested Masud early today." Police recovered 22 crude bombs and a locally-made gun from him, he said.
According to the ASP, when police was escorting Masud back to the police station, his cohorts "attacked police and tried to snatch away the arrestee".
"They blasted several crude bombs. Police were compelled to retaliate with gunfire," he said. Masud was shot on his leg and admitted to Shaheed Ziaur Rahman Medical College Hospital.
Masud's wife Rehana Begum refuted police's claim and said it was ploy to kill her husband. "He was on the run because of the cases. Police caught him and tried to kill him."