Missing 20 not found
Location of boat also unknown three days after it capsized in the Meghna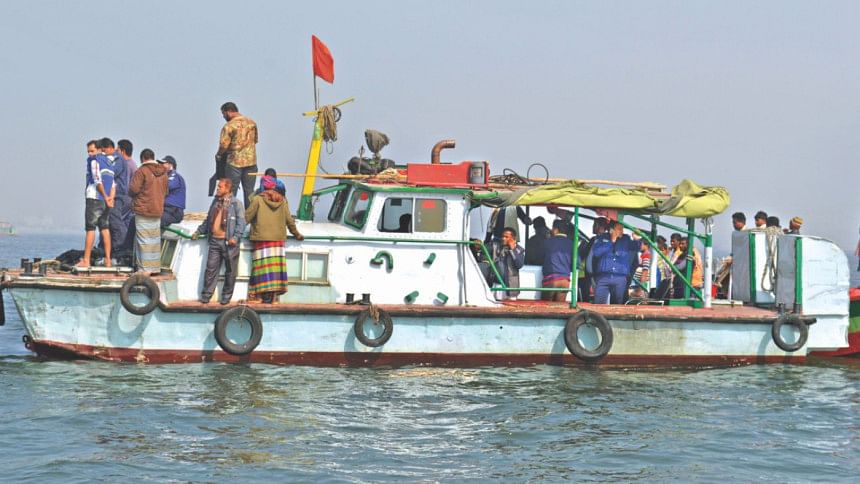 None of the 20 missing people have been found in three days after a boat capsized in the Meghna river near Charjhapta area of Munshiganj early Tuesday.
Not even the exact location of the boat has been found out, firefighters said.
Although the boat sank, according to survivors, around 3:00am Tuesday, the rescue efforts had not even started until around 8:00am Wednesday.
Of the missing people, 17 are from Pabna's Bhangura and three from Sirajganj's Ullapara, said police.
After the boat capsized with 34 people onboard following a collision with a larger vessel, 14 labourers managed to survive, officials said.
Officials said there was a dense fog at the time of the incident.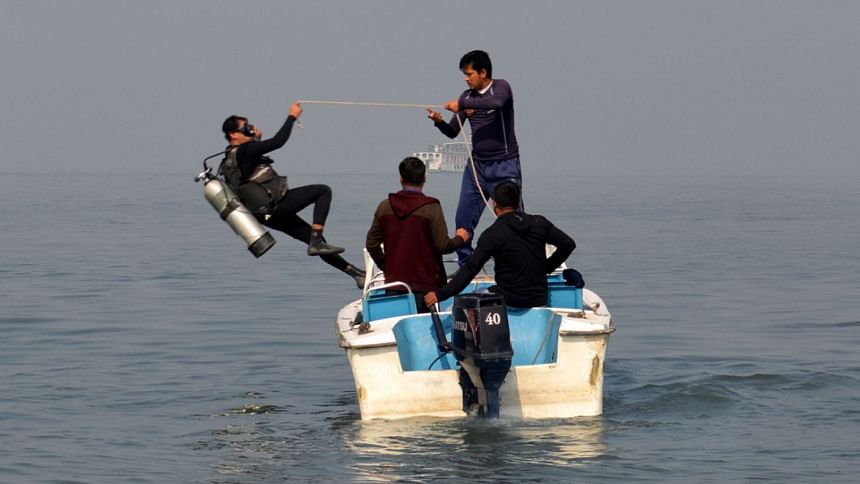 Some of the survivors told journalists that they were rescued by another boat after swimming for almost an hour. They added that most of the people onboard were sleeping at the time.
Meanwhile, grieving families of the missing workers have been waiting on the bank of the Meghna, reports our Munshiganj correspondent.
Naval police Deputy Inspector General Sheikh Mohammad Maruf Hasan told reporters yesterday that the naval police, coastguards, Bangladesh Inland Water Transport Authorities and fire service officials searched the area throughout yesterday.
The rescuers would now bring in Habib, who was at the helm of the boat, from his village home so that he could help the officials identify the area where the boat sank.
Mostafa Mohsin, deputy assistant director of fire service, told reporters that the rescuers yesterday took the help of two survivors.
The depth of water at the point where the rescuers had been searching is 16 to 18 metres, he said.
The rescuers used side-scan sonar, a technology used to efficiently create an image of large areas of the sea or river floor, to trace the missing workers, said Shayla Farjana, deputy commissioner of Munshiganj.