Bengalis in CHT will not be deprived: Gowher Rizvi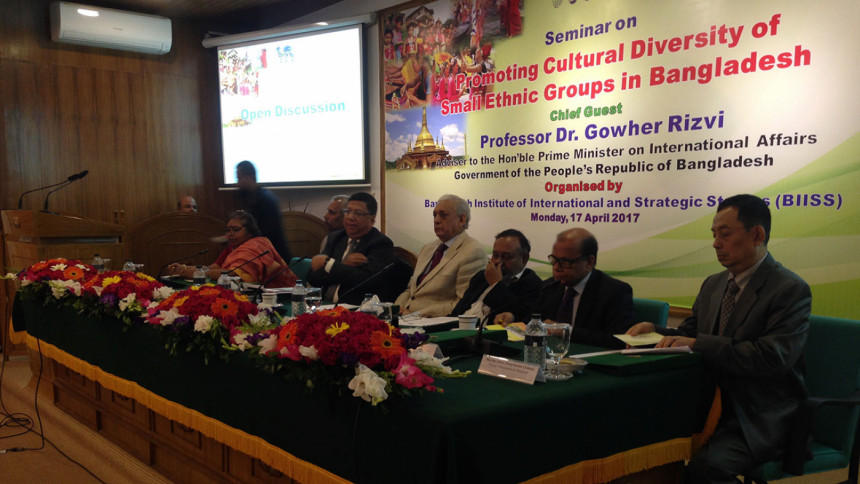 Gowher Rizvi, international affairs adviser to the prime minister, today said that Bengalis living in the Chittagong Hill Tracts will not be deprived of legitimate claim on lands.
"I want to reassure that Bengali community who have legitimate claim on land in CHT will not be deprived. This is a commitment of the government," he said.
Gowher Rizvi was speaking at a seminar organised by Bangladesh Institute of International and Strategic Studies (BIISS) on "Promoting Cultural Diversity of Small Ethnic Groups in Bangladesh".
He added: "Now it is needed to give the peace a chance. We need to trust each other. Just give the commission enough time to fulfill its work. The commission has already some 24000 applications for land disputes and those applications will be resolved easily."
Praising the Chittagong Hill Tracts Land Dispute Resolution Commission (Amendment) Act-2016, Gowher said 17 or 18 years after have passed since the CHT peace accord was signed that created large amount of distrust, suspicion among the people.
"This will not go away anytime soon. But one thing we can tell you the process of implementation of the land agreement has started and once we do, the suspicion will become a thing of the past."
Saying that peace agreement is not a zero sum game, he said implementation of peace agreement does not mean somebody will win and somebody will lose. "It is a positive sum game where everyone wins."
Emphasising on adopting diversities, he said it does not make a society weak; on the contrary, it makes a society stronger and better able to comprehend problem.