Bauls attacked again in Chuadanga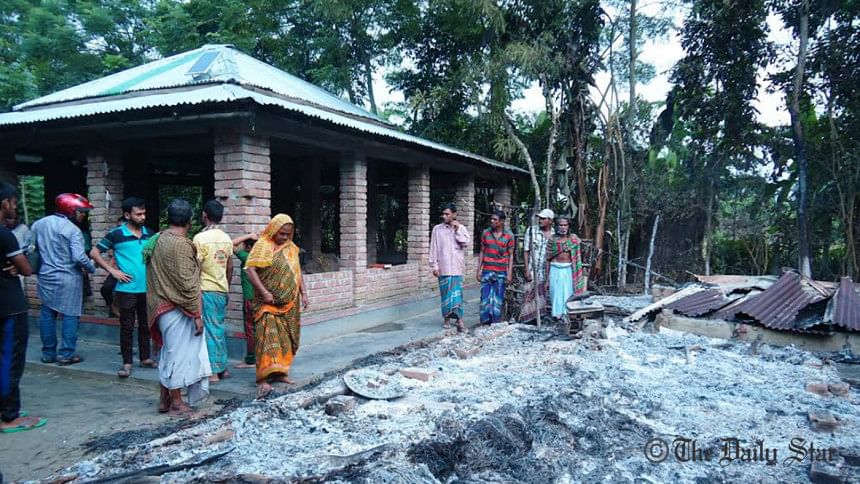 In yet another incident of attack on Bauls, criminals assaulted Bauls and set their akhra (den) on fire at a remote village in Damurhuda upazila of Chuadanga early today.
Amid concerns over the rising threat of militancy, unidentified assailants attacked another Baul akhra at Ektarpur area in the same district on July 17, leaving four bauls, including two women, injured.
This time, unidentified masked criminals stormed into the akhra in Gobindapur village around 1:00am and tied up three of them, including a woman and then cut their hair.
The victims were identified as Baul follower Julmat Shah, 55, his wife Momena Begum, 46, and Guru bhai (senior baul) Rinupada Halder, 63.
Julmat, mentor of the akhra, told reporters that over 20 youths entered the akhra when they were offering prayers there.
Then, the criminals blindfolded him and tide up Momena and Rinupada with tree and cut their hair with a sharp knife, he said adding that they set the tin-shed akhra and his house on fire before leaving the spot.
Abu Jihad Fakhrul Alam, officer-in-charge of Damurhuda Police Station, said the law enforcers were investigating the incident.