Bar on Facebook, Viber to go after 'normalcy'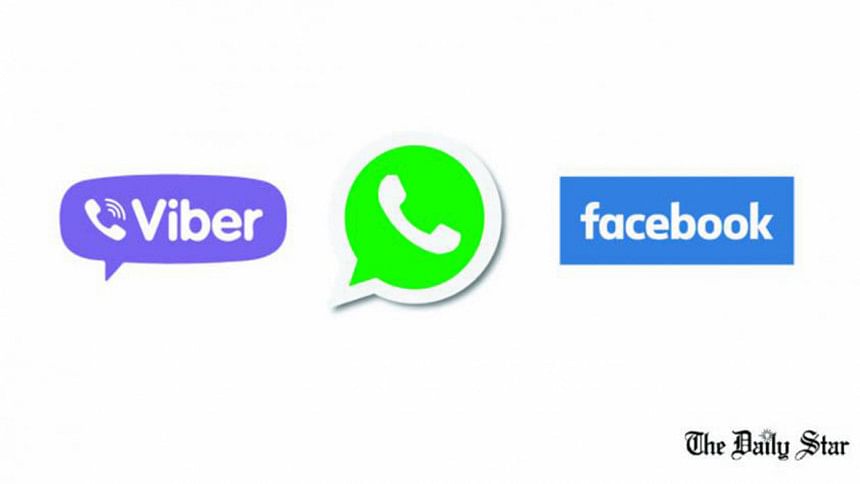 The existing bar on Facebook, WhatsApp and Viber will go after the "situation becomes normal", country's telecom regulatory body said today.
Bangladesh Telecom Regulatory Commission (BTRC) Chairman Shahjahan Mahmood said the bar is still on and did not say when it would be lifted.
The bar came yesterday after the apex court turned down pleas of two top war criminals Salauddin Quader Chowdhury and Ali Ahsan Mohammad Mojaheed seeking review against death penalty.
"Facebook and other mobile apps will be unblocked after the situation returns to normal," BTRC chairman told The Daily Star today without revealing further.
Within an hour after the verdict was delivered, the Internet was also blocked temporarily, for over an hour – what authorities said was done in a "misunderstanding".
READ MORE: Internet, WhatsApp, Viber shut
Though Internet is available for users in Bangladesh now, users have been complaining today that low speed is making life difficult to browse in the World Wide Web.
Though no government high-up has justified the move, it was Prime Minister Sheikh Hasina who had in an earlier occasion said technology had its "up and downside".
She had said militants were using technology to carry out militancy.
Currently, 10 percent of the Internet service is down, Suman Ahmed Sabir, chief strategy officer of an International Internet Gateway (IIG) Fibre@Home, told The Daily Star.
"Also, the blocking of Viber and WhatsApp has caused some websites to become inaccessible," he said while explaining the reason behind slow Internet speed.