Libya killings: Human traffickers demanded Tk 10 lakh ransom for Jashore's Rakibul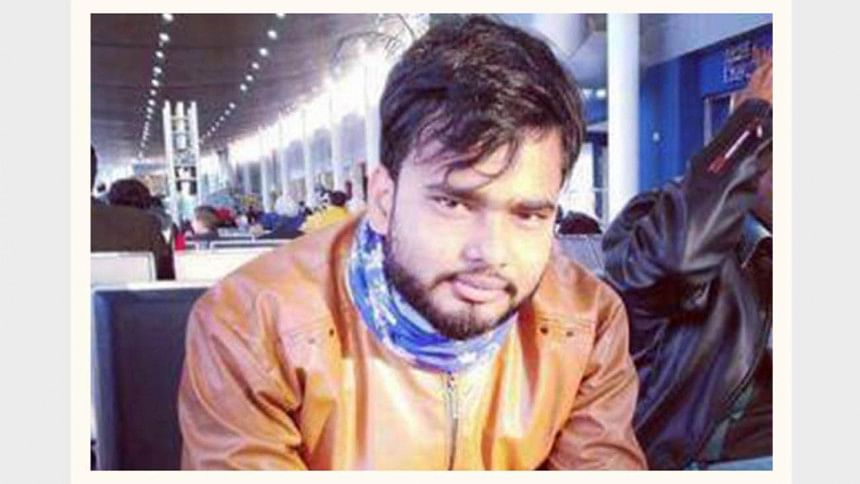 Libyan human traffickers had demanded Tk 10 lakh ransom for Jashore's Rakibul, one of the 26 Bangladeshi nationals killed by traffickers in the North African country, claimed family members. 
Rakibul's elder brother Sohel Rana said the human traffickers held his brother and other Bangladeshis hostage in the town of Mizdah, 100km away from Tripoli.
The traffickers on May 18 called him (Sohel) over phone and demanded Tk 10 lakh for his brother's release, he told our Benapole correspondent.
Sohel said he agreed to pay the ransom but wanted to send the money to a bank account in Libya.
The traffickers refused his offer and asked him to send the money to Dubai, he said. 
The victim's brother claimed that four-five Bangladeshis were involved with the Libyan human traffickers and they always communicated with him over the ransom.  
The human traffickers were supposed to receive the money from Dubai by June 1 but they killed Rakibul and 25 other Bangladeshis before that date, said the victim's relatives. 
A paternal cousin of the victim, who lives in Libya, confirmed the death of Rakibul to his family members in Jashore, reports our correspondent. 
On February 15, Rakibul Islam (20), a first-year student of Economics department in Jashore Government City College, went to Libya through a Bangladeshi agent living there and joined an oil company in Benghazi city. He had paid Tk 4.5 lakh to the broker.
Rakibul was son of Israil Hossain, from Khatbaria village of Jhikargachha upazila in Jashore.
On May 15, the youth moved to Tripoli from Benghazi through another Bangladeshi broker Abdullah, paying him Tk 70,000, the victim's family said.
According to Libya's internationally recognised Government of National Accord (GNA), the family of a Libyan human trafficker killed 30 migrants, including 26 Bangladeshi nationals, in revenge for his death.