SCBA chief raises question on CJ's leave again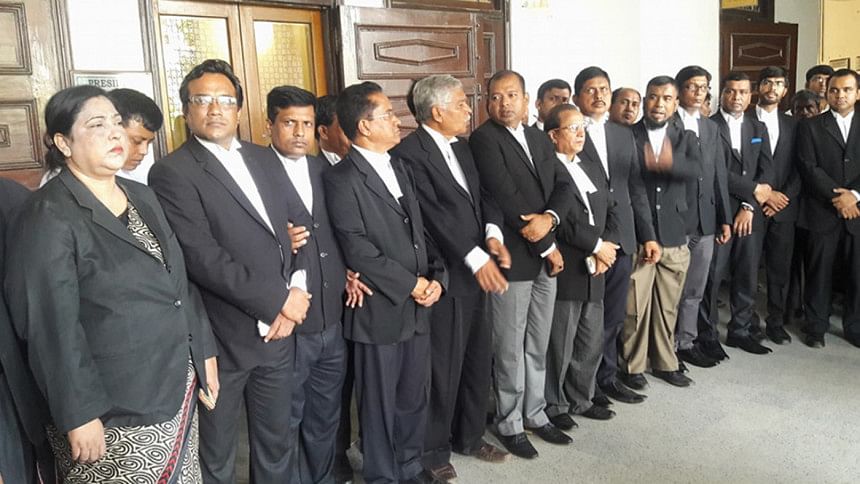 "If he has taken leave for cancer, he would have informed the Bar," Abedin, who alleged that the chief justice was sent on forced leave, said at a programme today.
"Such is the convention between the bench and the bar," he told reporters at his office today. He said the SCBA would have a meeting of senior lawyers today for "next course of action".
Meanwhile, pro-BNP lawyers held a rally in front of the SCBA president's office over the issue.
Chief Justice Sinha went on one month leave on Tuesday, ahead of retirement in January. The law minister and attorney general said he had taken leave because he is suffering from cancer.
Yesterday, Zainul Abedin alleged that the chief justice was forced to take a month's leave, a claim refuted by both law minister and the attorney general. They termed such claim "baseless".
Justice Sinha recently faced sharp criticisms from ministers and Awami League leaders over the 16th amendment verdict. Some of them even demanded his resignation, accusing him of undermining parliament and Bangabandhu Sheikh Mujibur Rahman.