2 'robbers' killed in Sundarbans 'gunfight'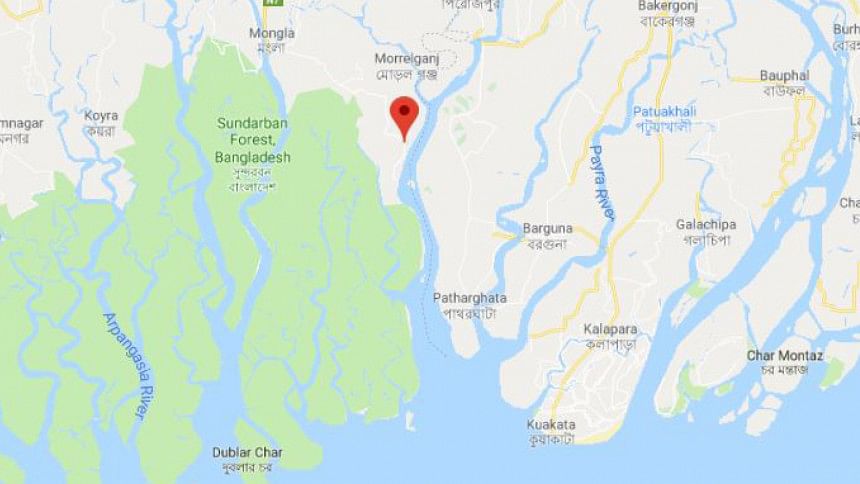 Two alleged robbers were killed in a "gunfight" with Rapid Action Battalion at Chandpai Range of the Sundarbans in Bagerhat district's Sharankhola upazila early today.
The deceased are Khalek, leader of a robber gang locally known as Khalek bahini and Belal, reports our Bagerhat correspondent.
When a team of Rab was patrolling Jonglakhal area in Sundarbans, the alleged robbers opened fire, forcing the elite force members to fire back, which triggered a "gunfight", said deputy commander of Rab-8 Major Shajibul Islam.
When the robbers managed to flee the scene around 7:00am, police found Khalek and Belal with bullet wounds, he said.
The two were declared dead when they were rushed to Dakope Upazila Health Complex. Later, locals identified the duo as Khalek and belal.
The elite force members also recovered huge amounts of firearms and ammunition from the scene.