Over 2,400 deaths on roads this year: Report
Blames mostly pinned on unruly drivers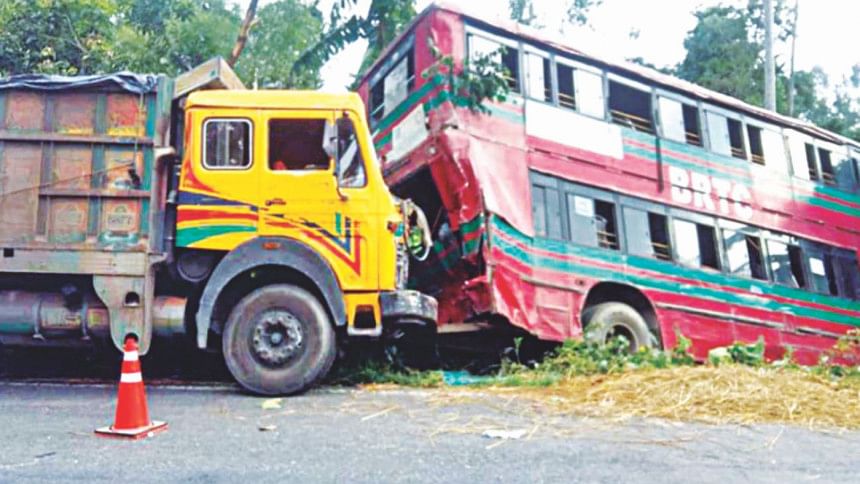 At least 2,471 people were killed on roads this year, an independent body said today blaming unruly transport sector by large for the rally of the dead.
National Committee to Protect Shipping, Roads and Railways prepared the report claiming that nearly 6,000 others were injured in 2,353 road crashes during the January-June 2017 period.
Among the victims, 643 are women and children, they said. In rally of the dead, 773 were pedestrians who were run over and 548 motorcyclists.
The organisation said 248 people were killed and 717 were injured in 211 road mishaps in 13 days (June 12 to 24) during the Eid journey this year.
Previously, Bangladesh Jatri Kalyan Samity put the number to at least 339.
The committee said most of the accidents took place due to carelessness and whimsical attitude of the drivers of heavy vehicles including buses and trucks.
Lack of monitoring, increase of small vehicles, competition among drivers, and lack of awareness among pedestrians are to be blamed for the accidents, they said.