NCTB fixes 6 errors in pry textbooks
Corrections sent to all upazila primary education offices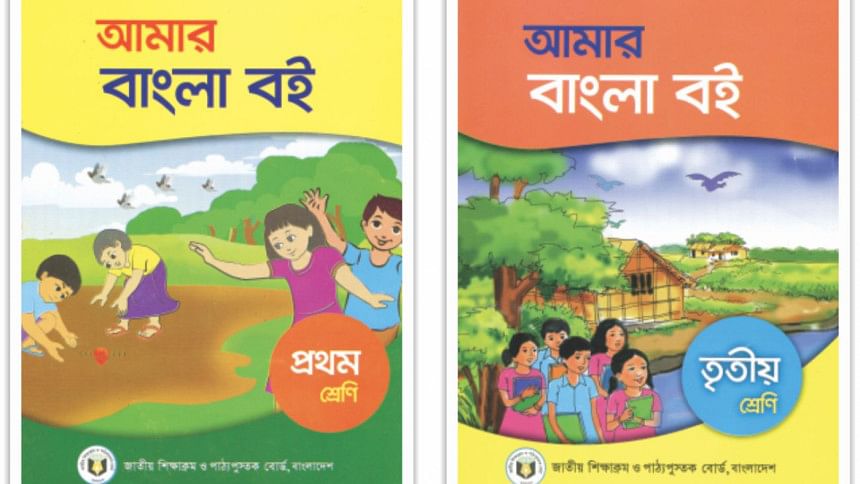 Five months into the distribution of the textbooks among the students, the National Curriculum and Textbook Board (NCTB) has sent a correction paper to upazila level education offices after fixing six errors in the primary textbooks.
"A Shudhipatra (corrections) of the mistakes has been sent to all upazila primary education offices recently," Ratan Siddique, a member of NCTB (text), told The Daily Star this afternoon.
The corrections include fixing up the blunders in the famous rhyme "Adarsha Chhele" written by Kusumkumari Das in the "Bangla" textbook of class-III and name of Bangabandhu Sheikh Mujibur Rahman's mother in the class-III "Introduction to Bangladesh and World" textbook.
READ MORE: Under fire, NCTB moves to fix textbook errors
However, no corrections have been made in the secondary school textbooks, Ratan added.
In the wake of widespread criticism over some embarrassing blunders in school textbooks, NCTB formed a review committee in January to find out and then correct the mistakes.
ALSO READ: NCTB's Textbook Blunder: A Loss Hard to Recover
Soon after the government started distributing some 36.21 crore copies of textbooks among 4.26 crore students of pre-primary, primary and secondary students on January 1, a sizeable number of errors and anomalies, including spelling mistakes, wrong arrangements of paragraphs and omission of articles, hit newspaper headlines. The issue also triggered a firestorm of protests on social media platforms.