Inu backs Section 57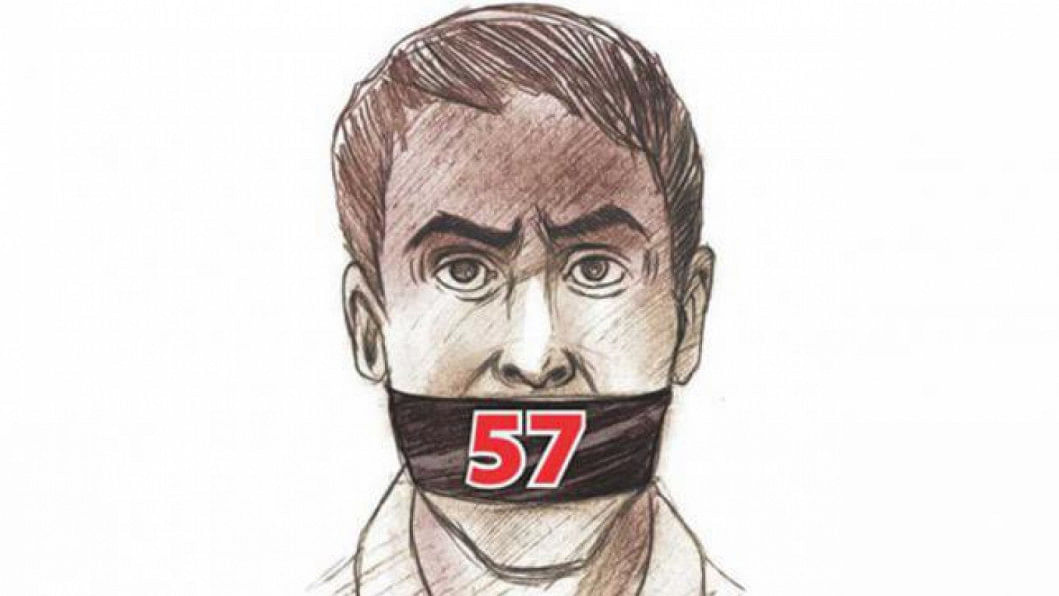 Information Minister Hasanul Haq Inu today in parliament argued in favour of section 57 of the Information and Communication Technology (ICT) Act and rejected the allegations that journalists are being harassed under the much talked-about law.
"There are 2,800 registered newspapers and 1,800 online news portal in the country and several thousand journalists are working there. Very few journalists were arrested under section 57 of the ICT Act and they are getting bail when they are going to the courts," he said while responding to a supplementary question.
READ MORE: The trap of Section 57
"I don't think to keep section 57 of the ICT Act is against the human rights. It's not true that the law is applicable for only for journalists. It is necessary to keep the section 57. The law designed for 16 crore people, to protect and keep them safe. The law was enacted to keep the country safe, to keep children and women safe."
READ MORE: Use of Section 57 against journalists endangers press freedom
Inu also said the ICT Act was formulated if anyone creates anarchy, maligns someone's character, spreads a lie and religious hatred, and destroys communal and religious harmony using social media like Facebook and Twitter. 
"This law will be applicable only if anyone makes such mistakes," he added.
READ MORE: Fate of section 57 to be decided next month
Backing the much-debated Act, Inu said so far no people have gone to the higher court to challenge the Act. 
Earlier, Jatiya Party lawmaker Pir Fazlur Rahman in a supplementary question asked Information Minister what steps the government has taken to free journalists from the hands of oppressed law of ICT.
At least 21 journalists were sued under section 57 of the ICT Act in the last four months amid growing demand for repeal of the provision which is wide open to misuse.