Python carried by floodwaters rescued in Kurigram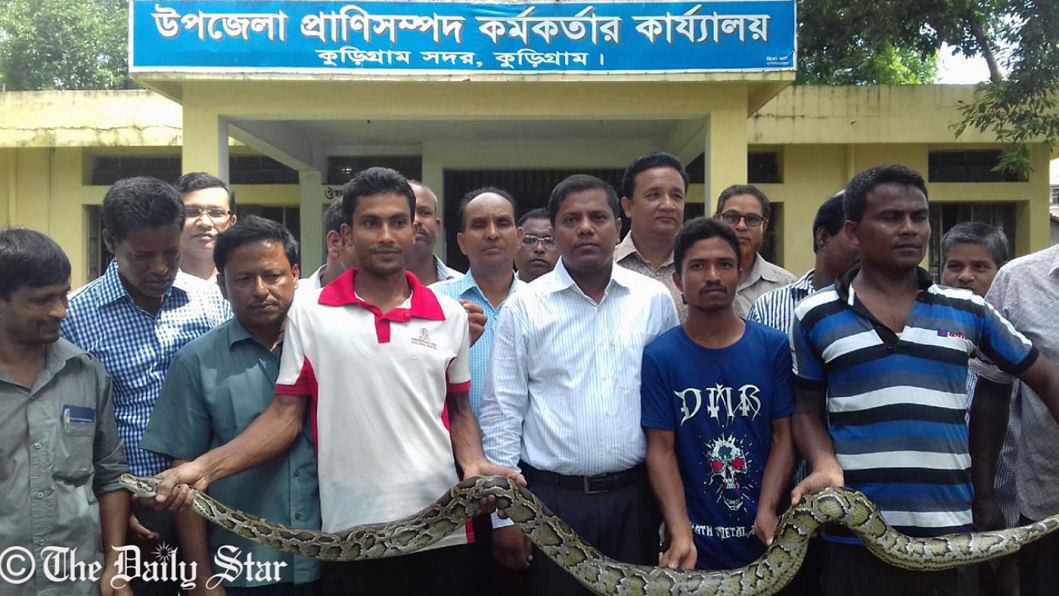 Locals rescued a Python, over three-metre long, which was carried by raging floodwaters in Kurigram Sadar upazila today.
Quoting witnesses, our district correspondent reports that one Belal Hossain of Mogalbasha union spotted the exotic snake coiled with a tree in his homestead this morning.
On information, fire service and government officials reached the spot to rescue the snake around 9:00am, said Kurigram Sadar upazila Livestock Officer Dr Habibur Rahman.
"It might come to the area from Indian hilly areas with the onrush of floodwater," he said.
Later, the snake was handed over the Rangpur Divisional Forest authorities.
"I have received the python which will be released into Mithapukur Echo-park (proposed) in Rangpur tomorrow," said Rangpur Divisional Forest Officer (DFO) Rafiquzzaman Shah.