Bangladesh embassy in Brunei celebrates Independence Day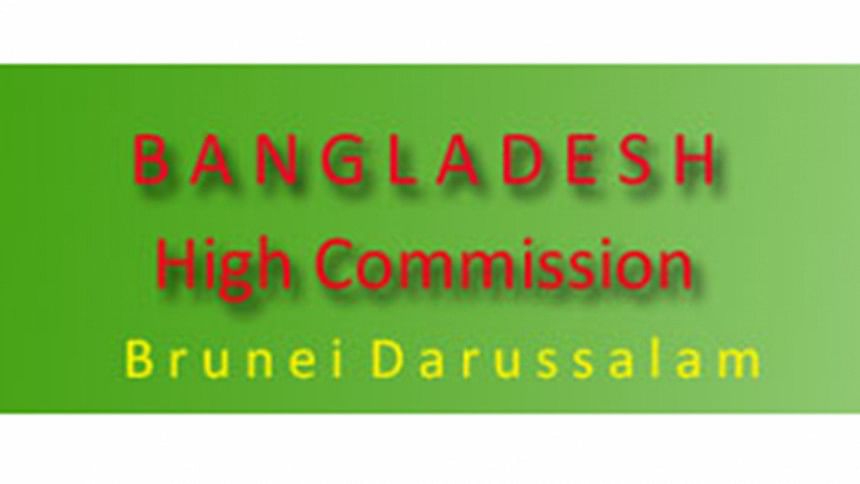 Bangladesh High Commission in Brunei today celebrated the 48th independence and national day of Bangladesh with due solemnity and dignity.
Bangladesh High Commissioner to Brunei Air Vice Marshall (retd) Mahmud Hossain inaugurated the day's programme with hoisting of national flag at the High Commissioner premises around 9:00am (local time).
A discussion was held at the reception room of the High Commission highlighting significance of the Day, said a press release.
A reception was held at the Empire Hotel Indira Samudra Hall at Brunei's capital Bandar Seri Begawan in the evening.
Brunei's Minister of Energy and Industry Dato Paduka Dr Awang Haji Mat Suny bin Haji Mohd Hussein was present at the function as chief guest.
The programme started with playing of the national anthems of the two countries.
Sristi Cultural Centre from Bangladesh presented a dance performance during the cultural programme held there on this occasion.
Sirsti Cultural Centre, operated by noted Bangladeshi dance artist Anisul Islam Hiru, has been working for long aiming at spreading of Bangladeshi dance in the international arena.