Digital Security Act to gag media: Imran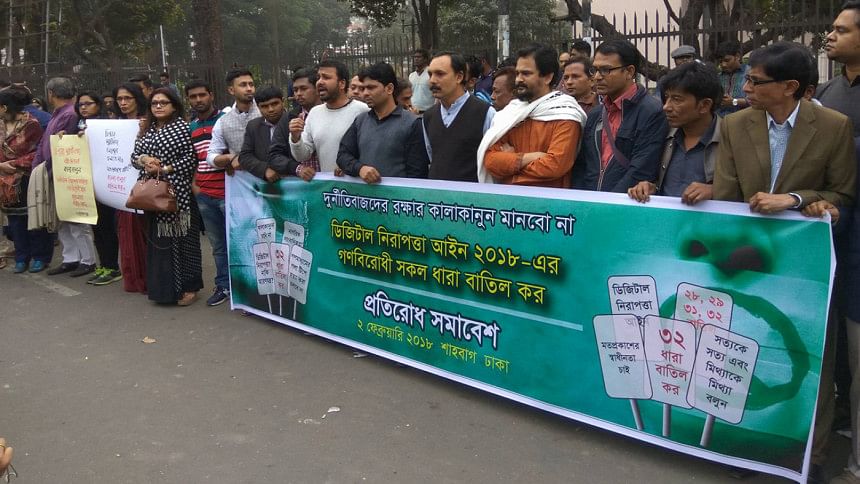 Gonojagoron Mancha spokesperson Imran H Sarkar today blasted the government for its approval to the Digital Security Act 2018 saying that it will have to be repealed immediately.
"Such law will only gag the voice of mass media. It should not be accepted," Imran said while addressing a protest rally staged at the Shahbagh intersection in Dhaka this afternoon.
Claiming that the government officials and employees will be encouraged indulging in corruption by the grace of such act, Imran said all conscious people will have to come forward against the government's move in this regard.
A cabinet meeting, presided over by Prime Minister Sheikh Hasina at her office on January 29, approved the draft act to combat growing cyber crimes that are affecting many public and private organisations including Bangladesh Bank.