Civil activists raise serious concern over enforced disappearance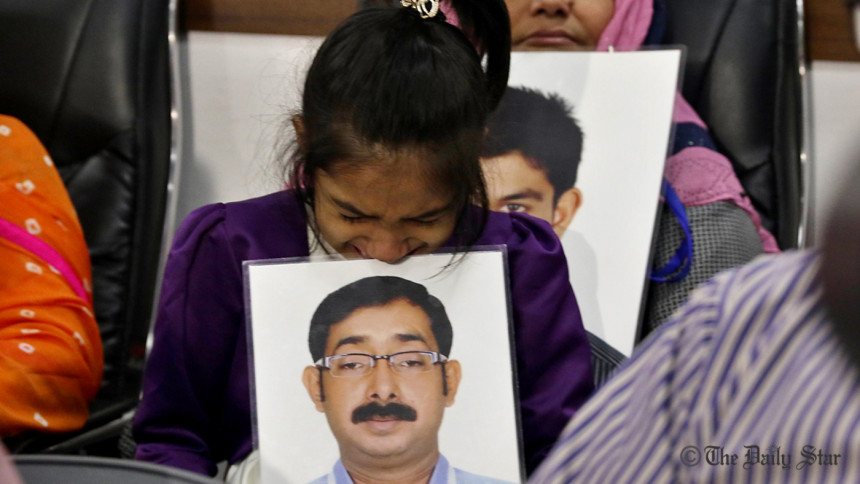 Dr Zafrullah Chowdhury, a civil activist and founder of the Gonoshasthaya Kendra, today raised serious concern about enforced disappearances, murder and extra-judicial killings and said such incidents are not coming to an end because the authorities are not interested to do so.
He also maintained that such incidents cannot occur without some kind of involvement of the authorities.
Zafrullah also cast doubts about the involvement of outside countries. 
He was speaking at a press conference organised by the families of the persons who have disappeared in the past four years. The event coincided with the International Human Rights Day.
Nagorik Oikyo Convener Mahmudur Rahman Manna, who was present at the press conference, said, "All the victim families who are present here have alleged that security agencies had taken their family members away."
Dhaka University Prof CR Abrar urged the government to return the victims of enforced disappearances to their families if they are alive.
"If they are not alive, please tell us what has happened to them. Try them who are involved with the incidents," he urged.