CJ visits Dhakeshwari Temple to offer prayers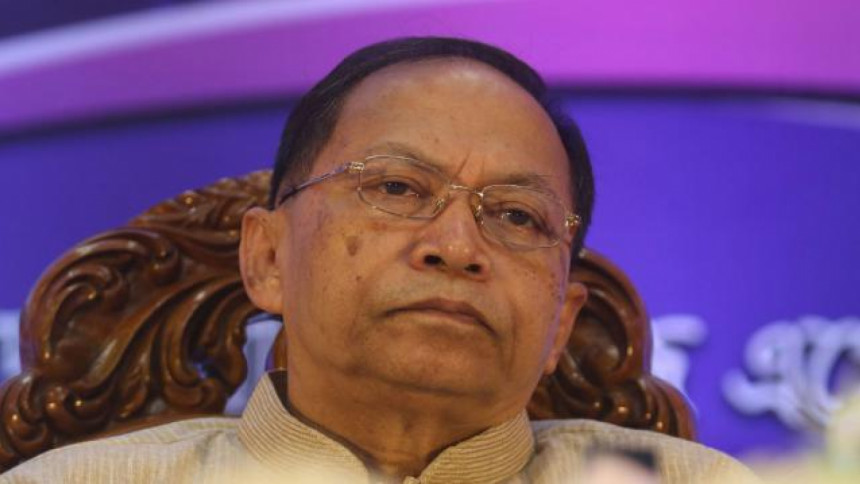 Chief Justice Surendra Kumar Sinha, who is now on a month's leave on health grounds, went to Dhakeshwari Temple in Dhaka this evening to offer prayers on the occasion of Laxmi Puja.
"Sinha along with his wife went to the temple around 6:10pm and exchanged greetings with people after offering Laxmi puja," Ranadash Gupta, general secretary of Bangladesh Hindu-Bouddha-Christian Oikya Parishad, told The Daily Star.
The chief justice stayed there for around 15 minutes at the VIP room of the temple, Ranadash said adding that he was "looking quite healthy and normal".
Earlier in the day, Law Minister Anisul Huq met the chief justice at his residence and inquired his health condition. Later, he told newsmen that Sinha was taking rest.
Anisul yesterday urged leaders of different political parties not to do politics over illness of the chief justice.
BNP Standing Committee Member Moudud Ahmed criticised the government for sending the chief justice on forced leave in the name of illness.
Health Minister Mohammad Nasim today told reporters that he hoped Chief Justice Surendra Kumar Sinha would go on retirement with dignity.
"The chief justice post is a dignified and glorious one. He (Sinha) is a respectable person. We respect him. But he unfortunately attempted to make the Chief Justice post controversial," Nasim said.
Chief Justice Sinha came in limelight after the Appellate Division of the Supreme Court annulled the 16th amendment to the constitution that scrapped authorities of the parliament to impeach judges for their misconduct or incapacity.