AG gets death threat again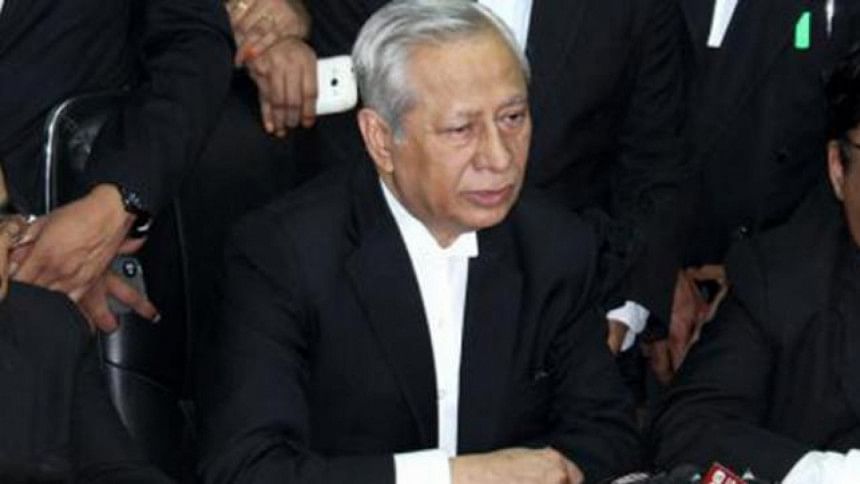 Attorney General Mahbubey Alam once again received death threat today allegedly for his role in the trials of BNP Chairperson Khaleda Zia in different cases.
"I received an anonymous letter this afternoon that said I would be killed soon," AG Mahbubey Alam told The Daily Star.
"It seems from your statements that (Sheikh) Hasina has purchased you. You are playing with Khaleda Zia and therefore, you have no right to live. You will be killed. Hasina cannot save you," the letter to the AG read.
He said the BNP supporters may have sent the letter and a general diary will be filed with Shahbagh Police Station in this regard.
The attorney general also said he received several such letters earlier.