Locals, AL men unhappy with burial of Bangabandhu's killer Majed in Sonargaon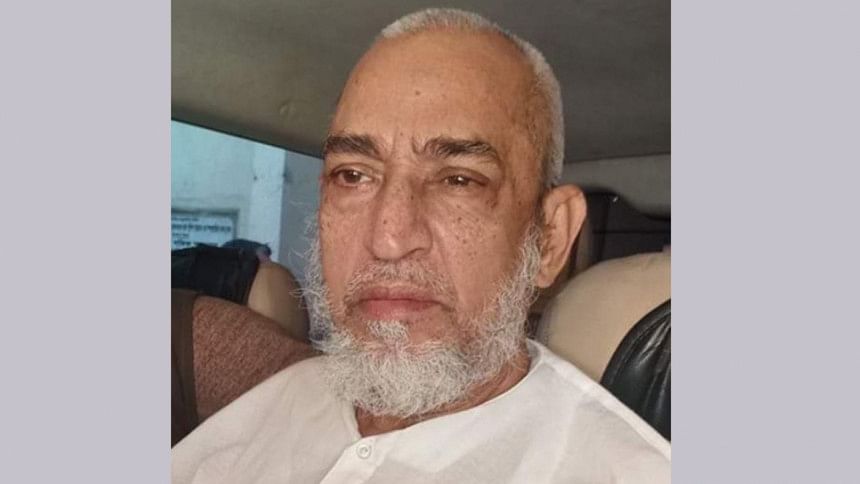 Locals and Awami League activists in Sonargaon of Narayanganj have expressed dissatisfaction as Captain Abdul Majed, who was hanged for killing Bangabandhu Sheikh Mujibur Rahman and his family members, was buried in the upazila early today.
They condemned the burial in Sonargaon, reports our Narayanganj correspondent.
The execution of Captain Abdul Majed was carried out at Dhaka Central Jail in Keraniganj at 12:01am today.
Majed was buried at the family graveyard of his in-laws' house in Hosenpur area under Shambhupur union in the upazila early in the morning.
After he was buried, local people, leaders and activists of Awami League and different political parties and social organisations started protesting it, added our correspondent.
Abdur Rouf, chairman of Shambhupur Union Parishad, said many locals started gathering in front of the graveyard this morning after receiving information that Bangabandhu's killer Majed was buried in the area during the wee hours.
"We have urged the local administration to remove the body of Majed from here by 3:00pm. Otherwise, freedom fighters and AL Leaders along with local people will take steps in this regard," said freedom fighter Saiful Islam Bhuiyan, convener of Sonargaon upazila unit of AL.
Moniruzzaman, officer-in-charge of Sonargaon Police Station, said the body has been buried there as per the directive of government. Local Awami League leaders can communicate with the higher authorities of the government in this regard.
Police will take action if anyone tries to create chaos, the OC added.
Captain Majed was arrested on April 7 from Gabtoli, after decades of remaining absconding. He was nabbed by the Counter Terrorism and Transnational Crime Unit of the police.
The Supreme Court on November 19, 2009, upheld the death sentences of Abdul Majed and 11 other self-confessed killers of Bangabandhu. Of them, five were executed on January 27, 2010.
Captain Majed was also found guilty and sentenced for life in the jail killing case, involving the murder of former Prime Minister Tajuddin Ahmed and three other imprisoned Awami League leaders.