Arrest 'rapist' UP chairman
Civil society members tell Tangail rally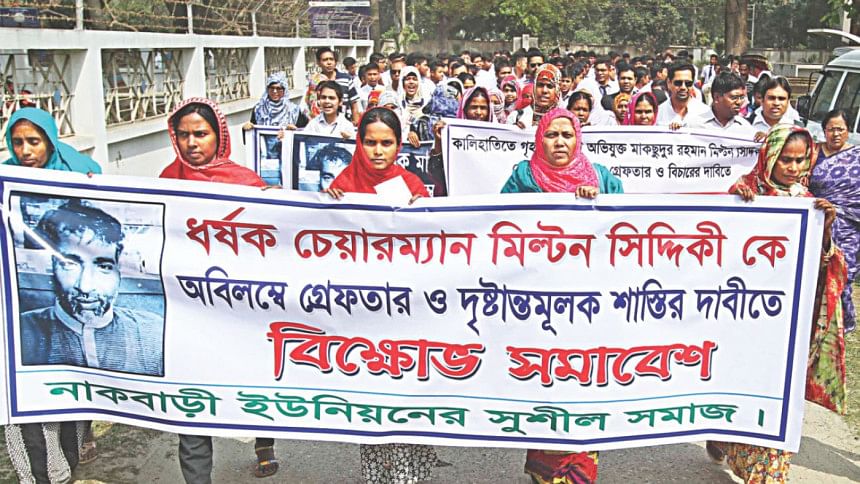 Members of civil society and different rights and development organisations demanded immediate arrest and exemplary punishment of the chairman of Nagbari Union Parishad (UP) in Kalihati upazila, who allegedly raped a woman on March 14.
They made the call at a human chain in Tangail Court area yesterday. They also held a rally and brought out a procession in this regard.
Speakers at the rally alleged that UP Chairman Maksudur Rahman Milton called the housewife to his office saying he will hold arbitration following an altercation with her neighbour over demarcation of their houses.
Milton later picked her up on his motorcycle saying that the arbitration would be held at Kalihati and took her to Elenga Resort. He raped her there. She was later sent to Tangail General Hospital.
Khan Mohammad Khaled, president of Zila Jouno Hoirani Nirmulkoron Network, its General Secretary Mahmuda Akter Sheli and district Brac representative Munir Hossain Khan spoke.
They later submitted a memorandum to the deputy commissioner to realise the demand.
Ashok Kumar Sinha, officer-in-charge of Tangail DB police, said they are raiding different areas to arrest the accused.