Amnesty for illegal Bangladeshi expats in Oman soon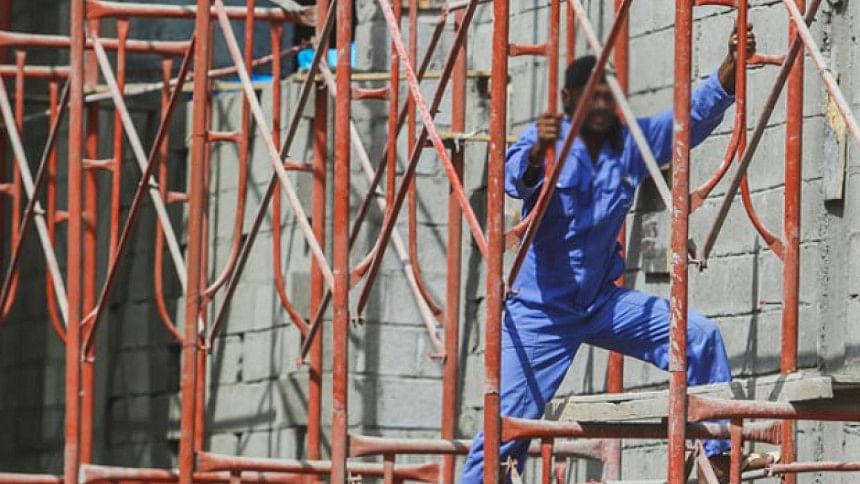 A rough estimate from three major Asian countries embassies reveal that around 47,000 undocumented migrant workers in Oman, mostly Bangladeshis, can make use of the amnesty that will be officially announced by the Oman government soon.
Embassies have already been informed in this regard and its offices have already started the process of registration, the Times of Oman reports.
Bangladesh's State Minister for Foreign Affairs Shahriar Alam confirmed it on his Facebook yesterday.
An official from the Bangladesh Embassy in Muscat said there might be around 40,000 undocumented Bangladeshi migrant workers all over Oman, an official from Pakistan Embassy said that the number of undocumented Pakistanis will be 4,000, the daily said.
While an official from the Indian Embassy said that they would get to know the exact figure only after people turn up for registration and procedures are completed, an Indian social worker estimated that it will be around 3,000.
"The date has not yet been officially announced by the government. However, almost all the embassies, including ours, have started the registration process for the (anticipated) amnesty," an official from the Bangladesh embassy said.
Last December, the Times of Oman was the first to report about the possibility of the announcement of amnesty for undocumented migrant workers in Oman, a fact that was confirmed by an official from the Ministry of Manpower.
A social worker from Bangladeshi community said that the number of undocumented Bangladeshi migrant workers might be higher than estimated by the embassy and was doubtful how many will turn up to avail of this opportunity.
"We urge all undocumented workers to make use of this opportunity and fly back to their home country without facing any penalties for violation of resident status in Oman," the Bangladeshi social worker said.
According to latest government statistics, there are 546,487 Bangladeshis, 609,096 Indians and 214,258 Pakistanis working with proper documents in Oman.
An Indian social worker said that just like it had happened earlier, there will be not many undocumented Indian migrant workers.
"The maximum number could be 3,000, and not more than that. But we also have concerns about how many will turn up to make use of this opportunity," Shaji Sebastin, a Muscat-based social worker who played a vital role in the last amnesty, said.
According to an Indian Embassy official, at the time of the last amnesty that was offered, out of the 22,000 Indians registered, only 15,000 had made use of the opportunity.
The amnesty offered at the beginning of 2010, which lasted until 2011 beginning, helped more than 60,000 overstaying workers to fly back to their home countries.
A majority of the overstaying expatriate workers from Bangladesh, Pakistan and India had availed themselves of the 2010 amnesty offer.
The government statistics showed an increase of half a per cent in the number of migrant workers in February when compared to January this year.
When the total number of migrant workers in Oman was 1,583,919 in February, it was 1,575,298 in January.
Last year in April, the government authorities had enacted a new set of measures to determine undocumented migrant workers.
Raids on expats' homes, tighter controls on work permits and tenancy contracts, plus greater scrutiny of landlords and their tenants, were among these.
In 2014, around 22,000 undocumented migrant workers were arrested, while in 2013 the number of arrests was 17,000.