'Govt to take steps for speedy trial of Abrar murder case'
Says law minister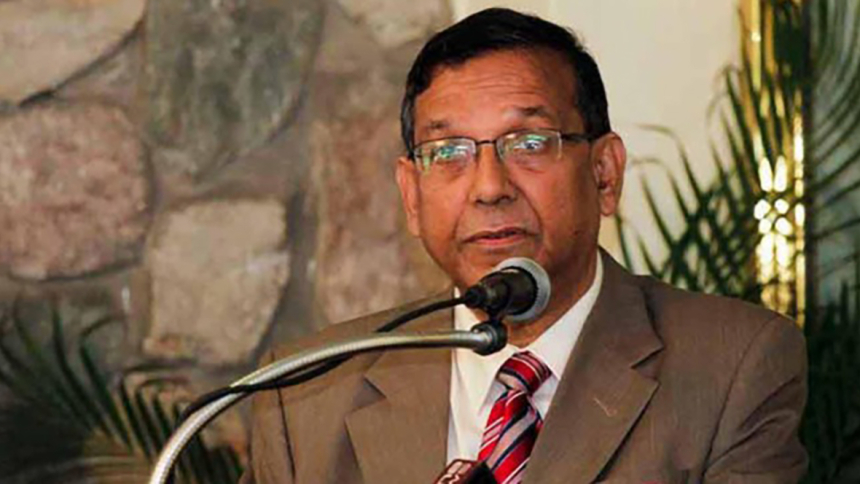 Law Minister Anisul Huq today said the government will take necessary steps so that the trial of Buet student Abrar murder case is held under the Speedy Trial Tribunal Act.
"I will talk to the home ministry for taking necessary steps for holding the trial of Abrar murder case under Speedy Trial Tribunal Act 2008. As per this act, the trial of a case will be finished in maximum 135 days," he said while talking to the reporters at his secretariat office.
The law minister said he has kept a prosecution team ready for moving the Abrar murder case quickly as he had said earlier.
He also said there are some formalities for starting trial proceeding of a case under the Speedy Trial Tribunal Act. The trial court is supposed to order the fugitive accused of the case to surrender before it with in a particular period.
If the fugitive accused do not surrender to the court, their trial will be held in absentia, said Anisul Huq, a criminal law expert by profession.
The law minister also said that an advertisement will be published in the newspapers for holding the trial of the absconding accused.
The law minister came up with the comment after detectives pressed charges against 25 Buet students in the murder case.
Abrar, a second-year student of electrical and electronic engineering department of Buet, died after he was brutally beaten allegedly by some Chhatra League men at Sher-e-Bangla hall of the university on early hours of October 7.