6700 mobile sets, 82 gold bars seized in Dhaka, Ctg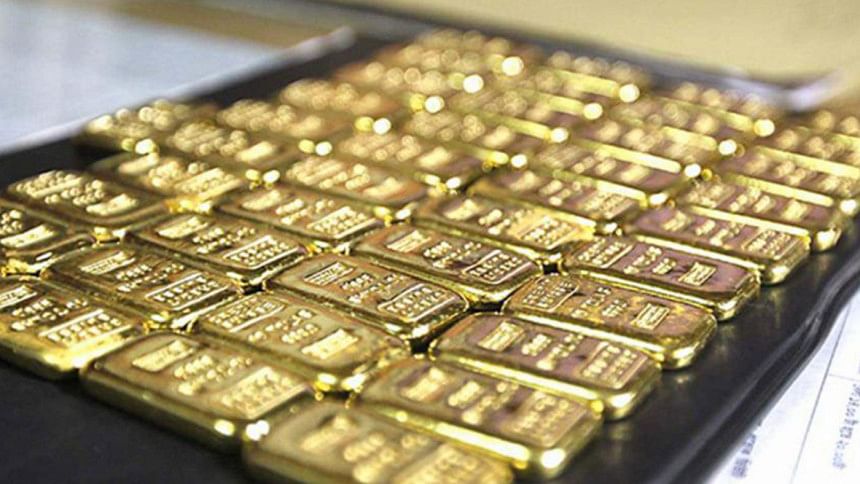 Customs Intelligence officials today seized a total of 6,700 mobile sets and 82 gold bars from Dhaka and Chittagong in separate incidents.
The mobile sets were seized from a house at Nikunja-2 in Dhaka this evening.
Contacted, Joint Director Shafiur Rahman of Customs Intelligence told The Daily Star, "Excel Telecom Private Limited smuggled the devices from abroad and stored in the house. The drive is still on."
"Officials of the company informed us that more 20,000 mobile sets are stored in two other places. Drives will also be conducted there," Shafiur added.
Quoting the company officials, Shafiur also said the mobile sets are worth a total of around Tk 10 crore.
No one was detained in this connection till filing the report around 8:10pm.
Meanwhile, Customs Intelligence officials in Chittagong today seized 82 gold bars from a passenger at Hazrat Shah Amanat International Airport.
The passenger, identified as Md Saiful Alam, 46, was detained in this connection. He arrived in Chittagong on an Oman Airlines flight from Muscat.
Tipped-off, officials of Customs Intelligence and Investigation Directorate followed Saiful after his arrival and intercepted him around 6:40pm while he was crossing green channel area after completing immigration.
After searching his body, the officials recovered the gold bars kept in two hidden cloth-made belts tied to his waist, said Pronoy Chakma, additional director of the Directorate.
Legal action would be taken against the detainee under Customs Act, Pronoy added.