4.6kg gold seized at Ctg airport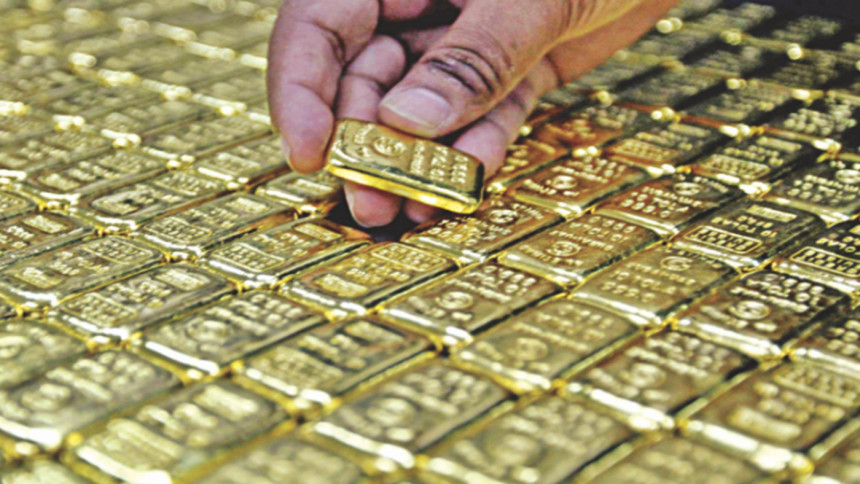 Customs Intelligence seized 40 gold bars weighing 4.635 kilogrammes and also arrested two traffic helpers for possessing those at Shah Amanat International Airport in Chittagong this morning.
Arrested Belal Hossain and Syed Kamal are traffic helpers of the airport, who shift language from aircrafts to the airport, reports our Chittagong correspondent.
The intelligence officials detained them when they were passing through the green channel of the airport around 10:00am, said Syed Mukaddes assistant director of the Chittagong Customs Intelligence.
The gold bars stashed in several cigarette packets were smuggled from Dubai, the intelligence official said.
The market value of the seized gold was estimated at Tk 2.30 crore, he added.