22 Rohingyas rescued in Cox's Bazar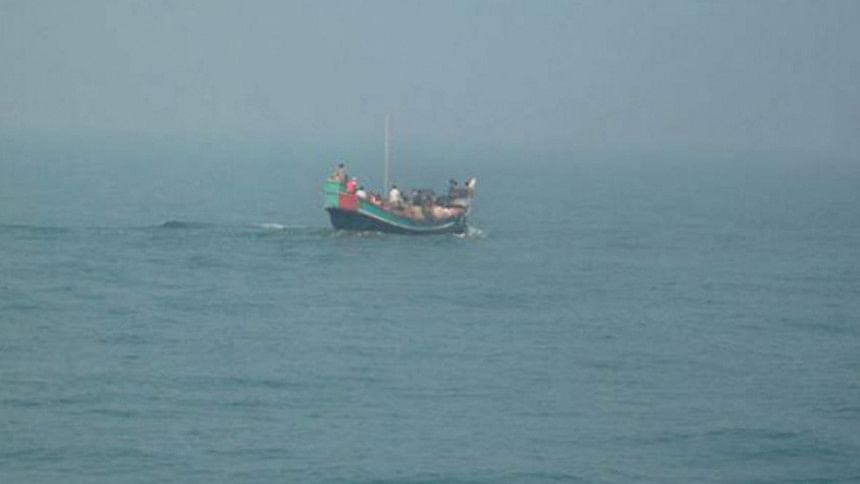 The Border Guard Bangladesh (BGB) rescued 22 Rohingyas, including children and women, from Teknaf upazila of Cox's Bazar early yesterday. The 22 were going to be trafficked to Malaysia through the Bay of Bengal.
This was the second attempt of human trafficking that the BGB foiled in the last four days.
However, no one was arrested yesterday.
Lt Col Asadud Zaman Chowdhury, captain of Teknaf BGB-2, said that one of their teams, acting on a tip-off, carried out the rescue operation around 3:00am in Khurermukh area in the upazila.
"The Rohingyas were waiting there for a trawler on which they were supposed to go to Malaysia with the help of some traffickers," said Asadud, quoting those rescued.
They told the BGB men that they had to spend a huge amount of money to make the arrangements and decided to risk their lives for their future. They were yet to name the traffickers, he added.
The BGB official also said that all the Rohingyas were from the Kutupalong and Balukhali refugee camps in the district. They were sent back there after being rescue.
Earlier on Friday, the BGB rescued 30 Rohingyas from Teknaf before being trafficked to Malaysia. Two alleged human traffickers -- Mohib Ullah, 20; and Humayun, 18 – were detained in this connection.