3 tiger cubs die at Dulhazra Safari Park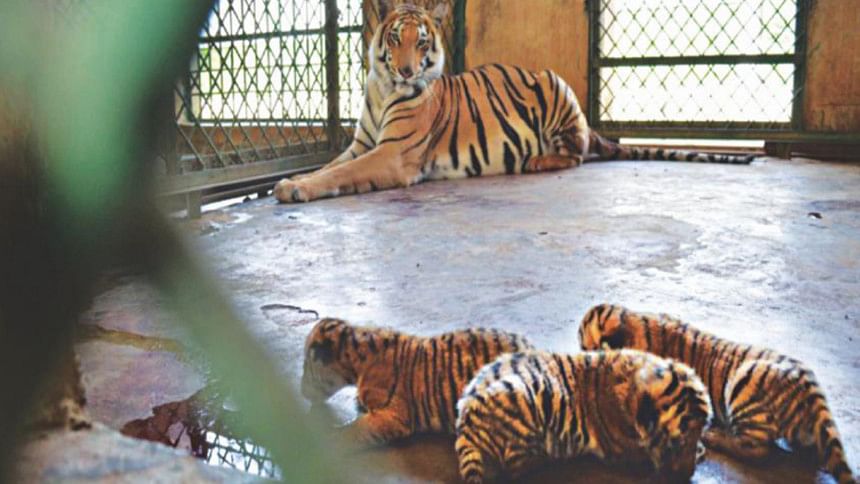 Three Bengal tiger cubs, given birth by three-year-old Jyoti, died last night at Dulhazra Safari Park in Cox's Bazar.
Tigress Jyoti killed the cubs born on last Tuesday, said Tapan Kumar Dey, conservator of forest (wild life department).
It is initially suspected that the cubs might have died due to excessive pressure from their mother, he said.
Jyoti, who was rescued from a smuggler's house in the capital along with two other cubs at the age of two months, may lack the qualities to rear the cubs, he said.
On June 11, 2012, Rapid Action Battalion rescued three Bengal tiger cubs including Jyoti from a wildlife smuggler's house at Shyamoli in the capital and arrested two persons in this connection.