1.14 lakh bank accounts with Tk 1cr each in 2015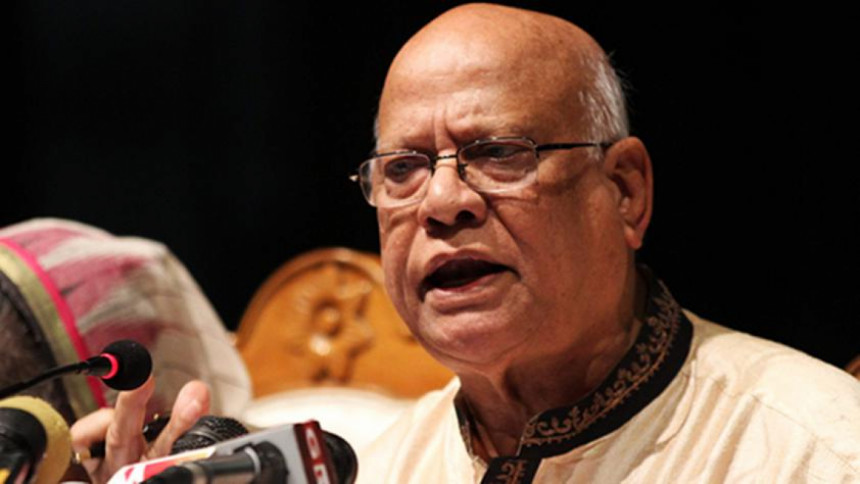 There were 1.14 lakh bank accounts having over Tk 1 crore each in the all of the country's commercial banks in 2015, the finance minister told parliament today.
Replying to lawmakers' queries, AMA Muhith also said four out of total 56 commercial banks suffered losses in 2015.
Basic Bank incurred a loss of Tk 234.82 crore, Bangladesh Krishi Bank Tk 158.93 crore, ICB Islami Bank Tk 25.62 crore and National Bank of Pakistan Tk 46.85 crore.
In a scripted reply, the minister, however, said commercial banks earned a total of Tk 22,844.75 crore profits in the last calendar year.
On the bank accounts having over Tk 1 crore, Muhith said the number of such accounts were 78,150 in 2011, 90,655 in 2012, 98,591 in 2013 and 1.8 lakh in 2014.
Muhith also said the government has taken several measures including reorganising the managing board and regular supervision by the Bangladesh Bank to make the state-run six commercial banks a profitable venture.
Of the top five banks, Islami Bank Bangladesh Ltd made a profit of Tk 1,803 crore, Standard Chartered Bank Tk 1,650 crore, Janata Bank Tk 1152 crore, HSBC Bank Tk 1,090 crore, and Agrani Bank Tk 1,010 crore.