2 killed in separate 'gunfights'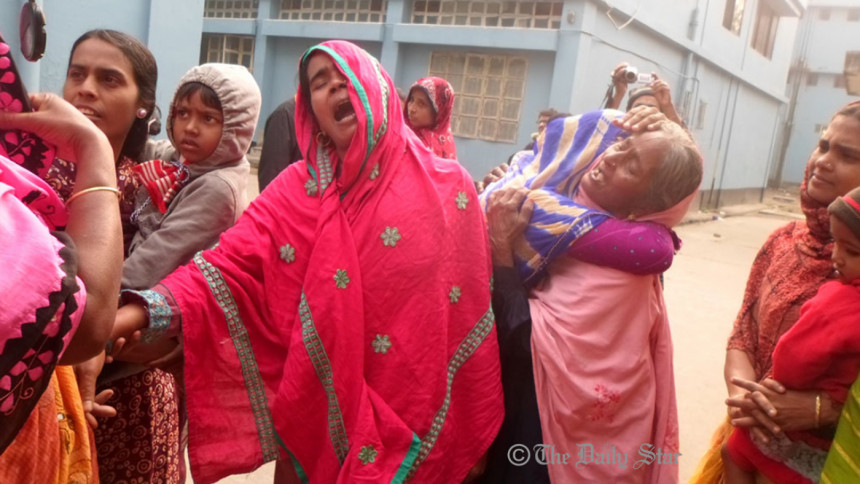 Two alleged criminals were killed in separate "gunfights" with law enforcers in Chapainawabganj and Jessore early today.
Tofayel Ahmed Milon, 20, who was killed in Chapainawabganj gunfight, was accused in at least eight cases while another killed in Jessore could not be identified immediately.
CHAPAINAWABGANJ
Milon was hit by a bullet when his cohorts exchanged fire with the Rab members in Chakalampur area of Sadar upazila around 2:30am, said Mobeswer Rahim, a squadron leader and commander of Rab-5 of the district.
The elite force members were patrolling in a mango orchard when they came under the attack. In retaliation, the Rab men also opened fire on the criminals, the Rab official said.
Later, they found Liton's body and also recovered two firearms, four bullets and one magazine from the spot.
JESSORE
The "gunfight" took place on Jessore-Jhenidah highway in of the upazila around 2:45am, private news agency UNB reports quoting Abul Khayer, assistant sub-inspector of Jessore Detective Branch (DB) of police.
Acting on a tip-off that a gang of robbers was taking preparation to commit robbery on the highway, a team of police conducted a drive at Rahmatpur in the upazila.
Sensing the presence of the law enforcers, the robbers opened fire on police, prompting them to retaliate, triggering a "gunfight".
At one stage, the robber was caught in the line of fire and died on the spot while the others managed to flee the scene.
However, sub-inspector Tofael Ahmed and two constables -- Sirajul Islam and Abu Rasel -- were also injured during the "gunfight".
Later, police recovered the body and sent it to Jessore Medical College Hospital morgue for autopsy.
Police also recovered one pistol and one sharp weapon from the spot.