'CJ's observations spell out his antipathy to govt, parliament'
Says Law Commission chair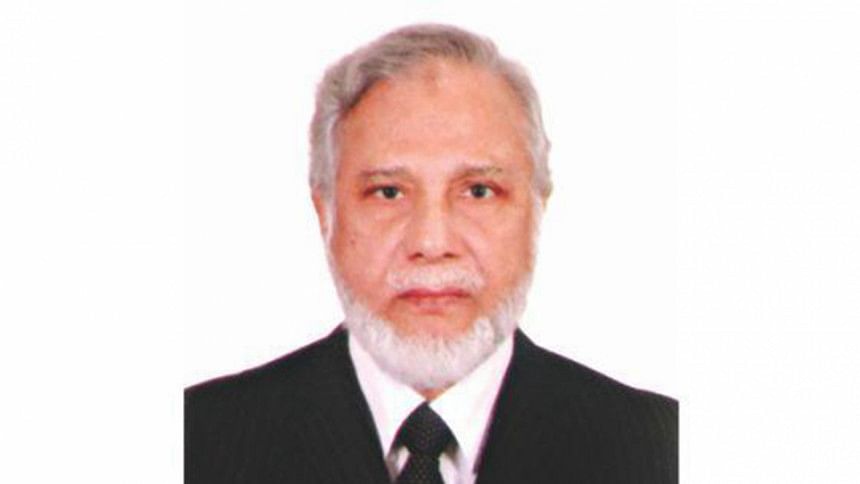 HERE IS THE FULL VERDICT OF THE SUPREME COURT
The observations of the Chief Justice Surendra Kumar Sinha in the 16th constitutional amendment verdict bear his anger towards the incumbent government and the parliament, Law Commission Chairman ABM Khairul Haque said today.
As per the oaths, judges take, they can not do anything out of their likings or antipathy, he said. "His [Chief Justice Surendra Kumar Sinha] comments regarding the parliament and the government might not have been spelled out his likings, but antipathy indeed."
Addressing a discussion in Dhaka, Khairul, also a former chief justice, came up with the remarks over the 16th amendment verdict that scrapped the parliament's power to impeach judges for incapacity or misconduct.
READ MORE: What CJ said?
Citing different terms used in the full verdict regarding the government and the parliament, the Law Commission chairman said, "So the countrymen can think now what the verdict would be if he [CJ] made the observations based on his antipathy."
"The most objectionable matter is that the chief justice termed parliament as dysfunctional," Khairul said adding, "It cannot be the language of a judge, language of judiciary and language of the Supreme Court."
He further said, "If the verdict is an outcome of his anger, then what the consequences of the judgement will be!"
Regarding the provision of the law commission for commenting on the SC verdict, Khairul said, "The commission is entitled to study and to monitor the law in the country."
"If he [CJ] made the observations regarding the parliament in public programmes, that's would be different. But when it is written in the verdict that the parliament is dysfunctional, that has become part of the law. That's the objection."
The Supreme Court on August 1 released the full verdict that scrapped the 16th amendment of the constitution, which had empowered the parliament to remove its judges for incapacity or misbehaviour.
The apex court released the 799-page text of the verdict after its six judges including CJ Surendra Kumar Sinha signed it.
Through the verdict, the Jatiya Sangsad lost the power to remove SC judges for incapacity or misconduct as the government has finally lost the legal battle to defend the controversial 16th constitutional amendment that restored this authority of parliament.
Following a writ petition filed by nine SC lawyers, the HC on May 5 last year declared the amendment illegal. The government appealed against the verdict on January 4.