UNDP and United Group join forces to deliver food directly to those in need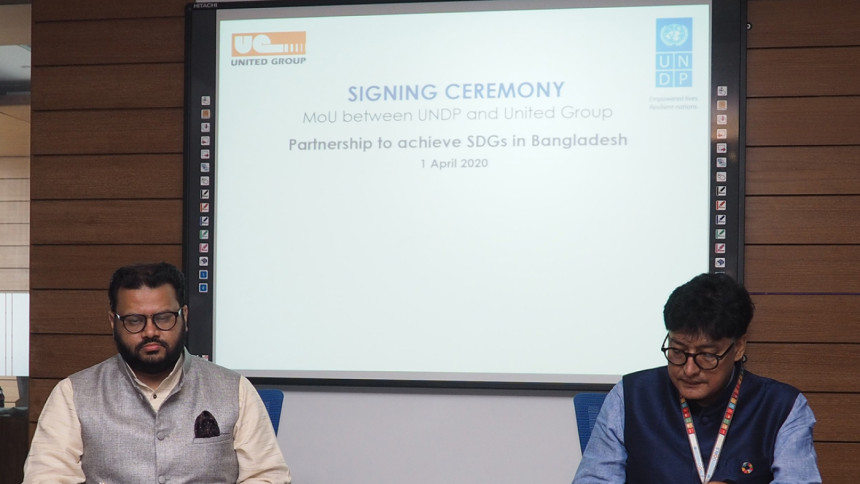 United Nations Development Programme (UNDP) and United Enterprises & Co Ltd (UECL) or more popularly known as United Group today signed a memorandum of understanding (MoU) promising to deliver food to doorsteps of those in need during and after the coronavirus pandemic.
The deal was signed by UNDP Resident Representative, Sudipto Mukerjee and UECL Managing Director Moinuddin Hasan Rashid, at the latter's office in Dhaka, UNDP said in a statement.
The UNDP Resident Representative also appreciated the joint commitment of UNDP and UECL in this moment of crisis.
He also spoke about the social ramnifications of coronavirus and said "The increased risks of losing jobs and income, inability to easily access essential services including normal medical care in hospitals are some of the hardships that will disproportionately affect the poor."
"So what we are trying to do here is make it easier for people to follow public order – which is to stay home and prevent the virus from spreading and therefore this partnership will deliver food at the doorsteps of the poor households."
Managing Director of United Group (UECL) Rashid was also hopeful that their initiative will help those in dire need and said their organisation is mainly geared toward serving the public.