UNDP Bangladesh, H&M join hands to tackle climate change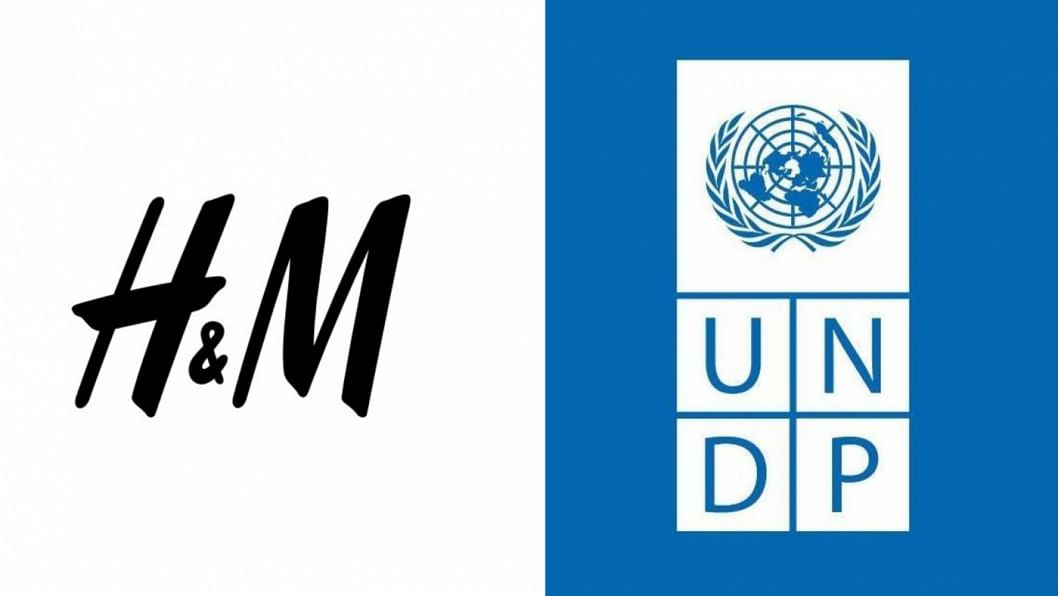 Swedish retail giant H&M has signed a deal with the United Nations Development Programme (UNDP) Bangladesh to work together to tackle effect of climate change and help the country achieve the sustainable development goals (SDGs).
"This alliance between UNDP and H&M will play a pivotal role in initiating policy dialogues focused on reducing CO2 emissions, developing climate-responsive power policies, establishing Power Purchase Agreements (PPA), and identifying climate-smart investment opportunities," the UNDP said in a press release.
The collaboration will provide crucial support for promoting the circularity of post-industrial textile waste and implementing measures to conserve, reuse, and recycle water within the industry, it said.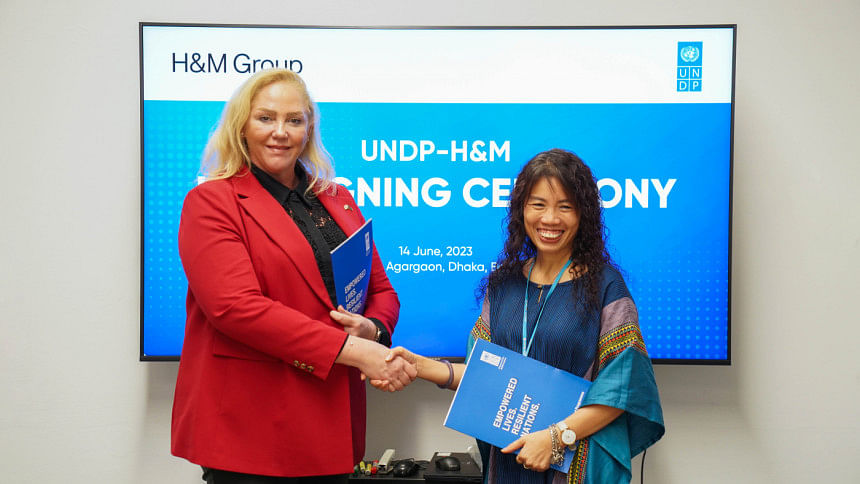 Leyla Erthur, head of sustainability at H&M, and Van Nguyan, deputy resident representative at UNDP Bangladesh, signed a memorandum of understanding (MoU) in this regard on behalf of their respective organisation at the UNDP Dhaka office.
Ziaur Rahman, regional country manager at H&M, was also present among others.
Expressing her excitement about the partnership, Van Nguyan said, "I believe our partnership with H&M will set an example for all relevant actors in the apparel industry of Bangladesh to drive climate action by adopting a whole-of-society engagement approach."