Kuwait-bound Bangladeshis to get health clearances from Saturday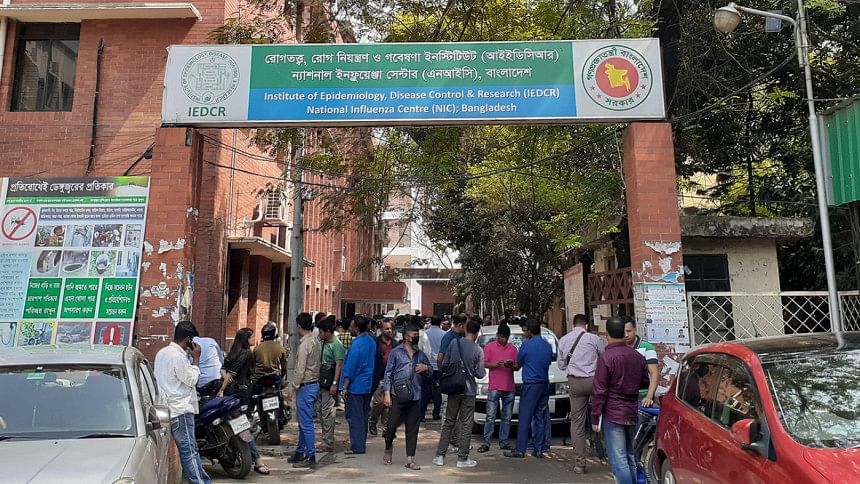 Health authorities will issue health clearances from Saturday to Kuwait-bound Bangladeshi expatriates who are currently unable to visit the Gulf country as it has restricted entry of passengers from Bangladesh in a bid to control the spread of coronavirus.
The Directorate General of Health Services (DGHS) took the decision in a meeting this afternoon, said Dr Aysha Akhter, assistant director of the DGHS control room.
"Bangladeshi expatriates can take their health certificates from Institute of Public Health (IPH) from March 7 [Saturday]," she told The Daily Star.
The DGHS meeting was held following confusion about who would issue the health certificates to Bangladeshis who are scheduled to fly to Kuwait.
Meanwhile, the Kuwait embassy in Dhaka approved some medical clinics/centers in the capital and Chattogram from where Bangladeshi expatriates can get their health clearance.
In Dhaka
Al-Falah Medi-com Clinic (pvt) ltd, Al-Ghofily Medical Centre ltd, Al-Humayra Health Center Ltd, Al-Medina Medical Services, Al-Riyadh Medical Checkup, Arabian Medieal Center, Chandshi Medical Center, Fairways Medical Center, Green Crescent Health Services, Gulf Medical Center, Gulshan Medicare, Health Care Center, Ibn Sina Medical Check Up Unit, Iiro Medical Check-up & Diagnostic Center, international Health Center, Life Diagnostic Center, Medinova Medical Services Ltd, Muscat Medical Center, Nafa Medical Center, National-medical Center Limited, Mova Medical Center, Pulse Medical Center, Pushpo Clinic, Saimon Medical Center, Saudi Bangladesh Services Company.
In Chattogram
Apex Diagnostic Service, Check Up Diagnostic Centre, Aks Khan Diagnostic Ltd, Ali Shah Diagnostic & Specialist Doctors Consultation Center, Alpha Medical Centre, Ferdous Medical Centre, Greem Crescent Medical Diagnostics, Human Diagnostic and Medical Check-up Center, Medical Point Diagnostic Center, Medicare Medical Centre, Sunway Medical Centre, The urbane Clinical Services, Turkey medical Services.
On March 3, Kuwait imposed restrictions on entry of people from Bangladesh, India and eight other countries in a bid to control the spread of coronavirus.
After imposing the restrictions, Kuwait's civil aviation authorities said anyone who wants entry must produce certificates issued by the Kuwait embassy in their country saying they are not infected with coronavirus.
Hearing the news, about 100 Bangladeshi expatriates who are scheduled to fly to Kuwait within the next couple of weeks, went to the country's embassy in Dhaka for the clearance. But the embassy officials referred them to the Institute of Epidemiology, Disease Control and Research (IEDCR).
When they went to the IEDCR office in Mohakhali this morning, its officials said they are not responsible for issuing any health certificate.