Free food grains for 7.5cr people in West Bengal for 6 months: Mamata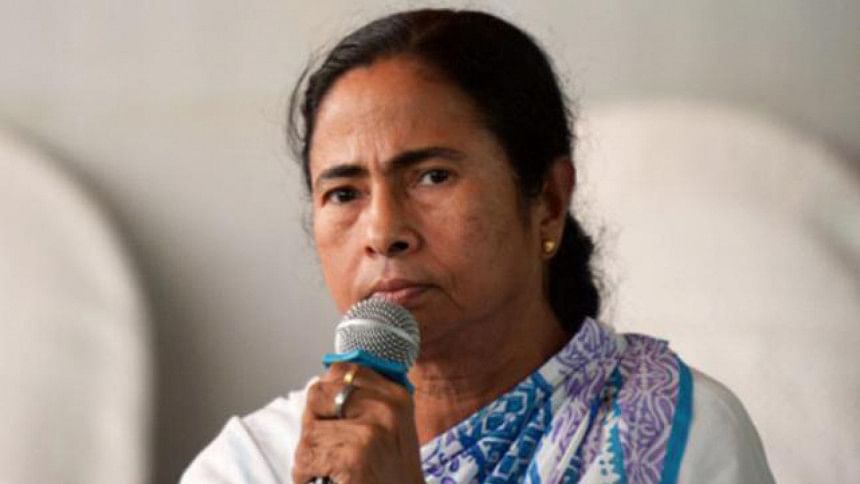 West Bengal Chief Minister Mamata Banerjee today announced that her government would provide free food grains under the Public Distribution System for the next six months, which would benefit 7.5 crore people of the state to mitigate the economic impact of the coronavirus outbreak.
Mamata also said she has requested the central government to come up with a relief package for the informal sector which is currently suffering due to the economic downturn caused by the COVID-19 pandemic, reports our New Delhi correspondent.
She also announced two weeks of compulsory home quarantine for all returnees from abroad, or else the state government would put them under forced quarantine.
The chief minister said that state government employees would be put on duty on rotation till March 31 and 50 percent of the staff will work from home.
A state emergency relief fund will be created to receive voluntary donations to fight the pandemic, she also said.
Mamata made the announcements after West Bengal today reported its second confirmed coronavirus case, a 20-year-old youth who returned from England and tested positive.
The man, a resident of the Ballygunge area, disregarded the advice for medical tests and visited public places, much like the state's first confirmed coronavirus patient, who also returned from England, a state health ministry official said.
Eleven members of his family, domestic help and drivers were sent to quarantine unit at Rajarhat in the eastern part of Kolkata, as the officials are now trying to ascertain the number of people who had come in contact with him.
Following Mamata Banerjee's directive, two women, who recently returned to Kolkata from abroad, were taken to hospital by police after they disregarded the advice of home quarantine and were found to be strolling near their apartment.
The West Bengal chief minister called upon Prime Minister Narendra Modi during a video-conference today to suspend all international flights to West Bengal for the time being as a measure to tackle the coronavirus pandemic.
Meanwhile, the iconic Coffee House at College Street in central Kolkata today shut down for the first time since inception, and it will remain closed till March 31 as a precautionary measure.
India in a critical phase: Modi
The number of confirmed novel coronavirus cases in India rose to 223 today after 50 more people were infected with the fast-spreading virus in various parts of the country in the biggest jump in number on a single day, according to Health Ministry data.
Prime Minister Narendra Modi said India is in "a critical phase of tackling spread of the virus" but made it clear that there is no need to panic.
Indian Railways cancelled all passenger trains beginning midnight on Saturday to 10:00pm on Sunday to curb the movement of people in a bid to check the spread of the virus. But all express trains will run without stopping before they reach their destinations.
Four deaths have so far been reported in the country from Delhi, Karnataka, Punjab and Maharashtra.