Copa America set to increase to 16-team tournament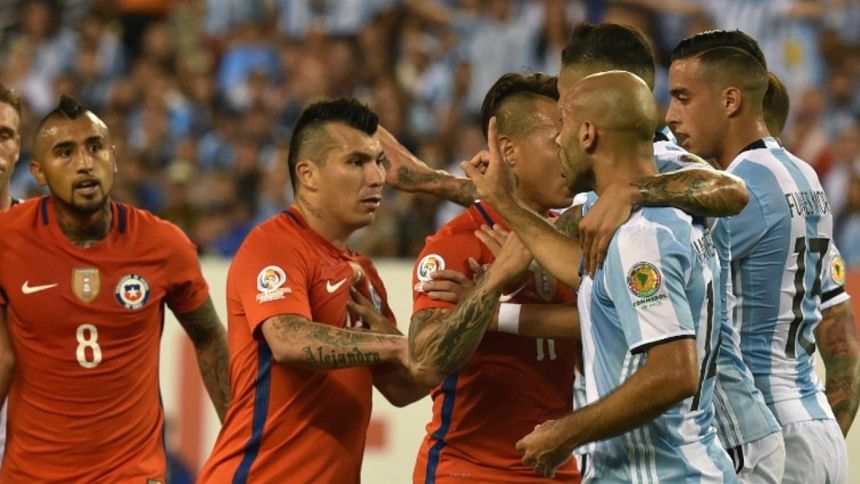 The Copa America is likely to be expanded to 16 teams when it next takes place in Brazil in 2019, South American soccer's governing body said on Wednesday.
"The board has agreed that it will take place in Brazil and the ideal number of teams will be 16," said Alejandro Dominguez, the head of CONMEBOL, at the organisation's annual conference in Chile.
A centenary edition was played in the United States last year with 16 teams. Traditionally the tournament is played with CONMEBOL's 10 teams plus two invited teams from North or Central America.
Talk was also "maturing" with European body UEFA about meshing their calendars to allow the winner of the Copa America to play a match against the winner of the European Championships, said Dominguez.
Soccer's world governing body FIFA announced in January that it would increase the World Cup tournament from 32 teams to 48. The ballooning international calendar has been criticised by some European clubs, who dislike releasing their best players.