Contractual health workers' protest over arrears dispersed in Sunamganj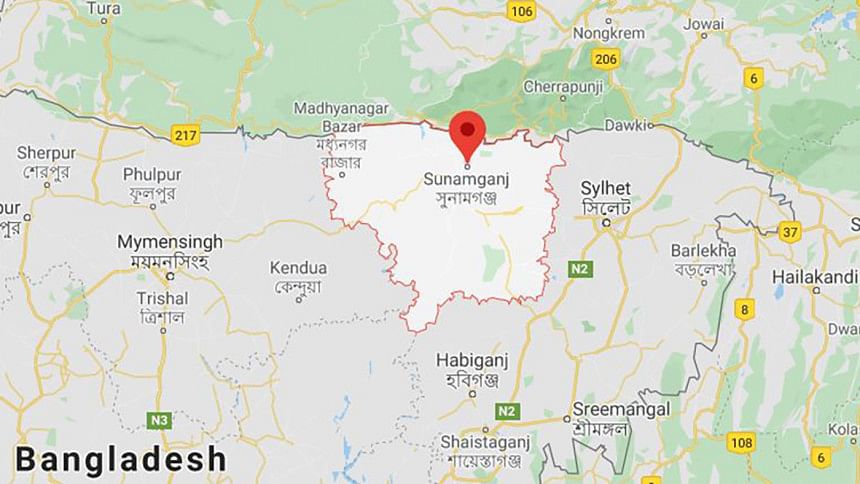 Police charged baton and dispersed a group of health workers demonstrating in front of the Civil Surgeon's office in Sunamganj today.
The health workers -- recruited via an agency under an outsourcing contract -- were demanding their dues of last 12 months, and wanted the fresh tender called to recruit again in their posts postponed.
A staff, who is a cook at an upazila hospital, seeking anonymity, claimed police dispersed their peaceful protest by charging batons and opening blank fire.
Police detained some of the protesters while some received injuries during the action, he claimed.
Denying the allegation of charging batons and blank fire, Md Joynal Abedin, additional superintendent (Sadar circle) of Sunamganj district police, claimed the protesters left the place promptly, seeing police presence.
None was reportedly injured in the incident, he said, adding that they only detained six persons for interrogation.
There are 234 fourth grade staff at different hospitals in 11 upazilas of the district, who are deprived of their remuneration for the last one year since their appointments were made, a protester alleged.
They were recruited by Honest Security Service of Dhaka that got the contract of the Civil Surgeon via a tender call outsourcing the recruitment in these posts, he added.
"The civil surgeon's office now called for another tender to recruit in these posts. We want our dues and till then, the tender process should remain postponed," he added.
Terming the incident unfortunate, Sunamganj Civil Surgeon Dr Shams Uddin said the recruiting agency should be held responsible for their dues as they were recruited via the outsourcing agency.
"We cleared all the required papers and the agency will get paid soon," he said, adding that the fresh tender call is a regular process and they received an administrative order to recruit in these posts.
The Daily Star could not reach Honest Security Service of Dhaka for comments.