Youths take oath against graft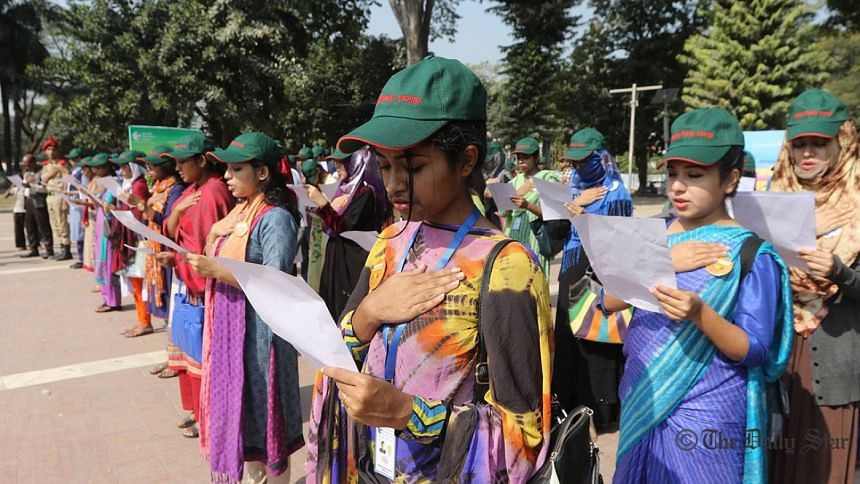 A group of youths today took an oath to curb corruption in the country and to be vocal against graft in all spheres of the society.
Transparency International Bangladesh (TIB) organised the oath taking programme marking International Anti-Corruption day on December 9, where about 150 youths participated.
"The government should encourage institutions working to curb graft in the society," said Dr Iftekharuzzaman, executive director of TIB, at the programme.
It is "a moral duty" to fight corruption, said Sultana Kamal, eminent rights activist and chairperson of TIB,at the programme held at the Central Shaheed Minar in Dhaka.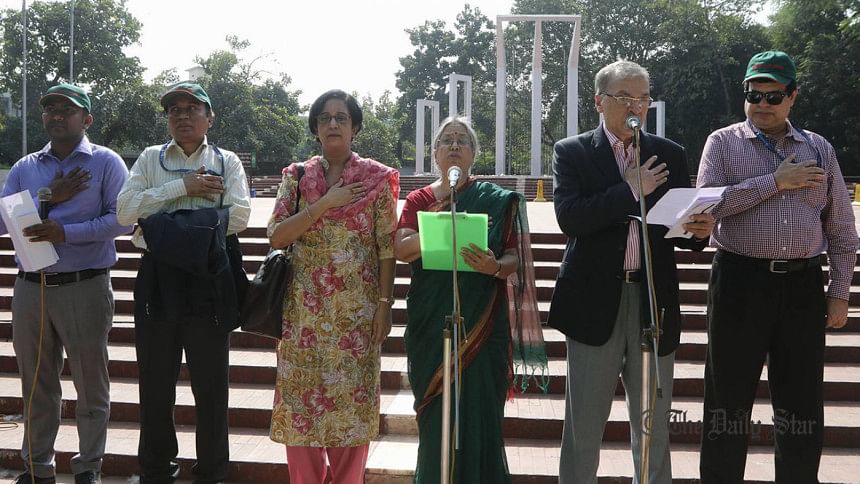 Later, she conducted the oath-taking programme where more than a hundred youths from different educational institutes of Dhaka joined and swore to fight corruption.
On July 11 this year, Bangladesh government decided to observe the day nationally.