SIX GAIBANDHA WAR CRIMES ACCUSED
ICT to deliver verdict today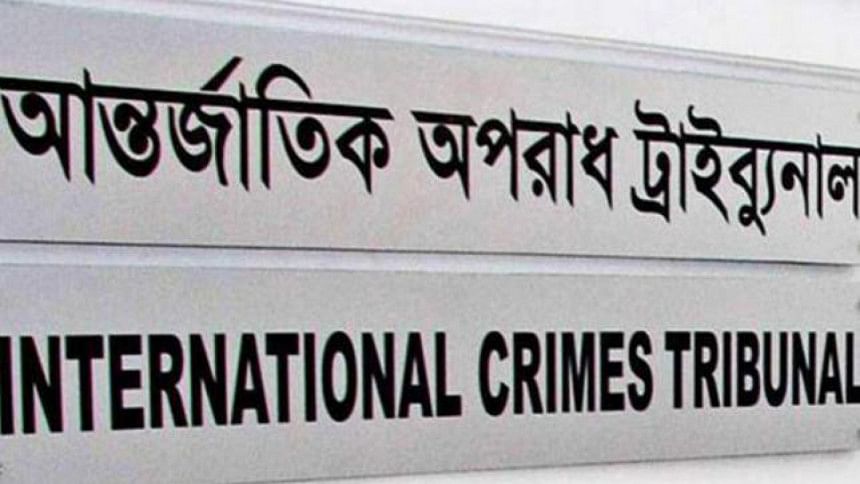 The International Crimes Tribunal-1 will deliver its verdict today in a case filed against six Gaibandha men, including a former Jamaat-e-Islami lawmaker, allegedly for committing crimes during the Liberation War in 1971.
The three-member tribunal led by Justice Md Shahinur Islam yesterday set the date, around a month after it placed the case in waiting for delivery of verdict.
The accused are Jamaat's ex-MP Abu Saleh Md Abdul Aziz Mia, Ruhul Amin alias Manju, Abu Muslim Md Ali, Abdul Latif, Najmul Huda and Abdur Rahim Mia. Latif is now in jail while the others are absconding.
The accused are facing three charges -- looting and killing of a Hindu man at Moujamali village in Gaibandha Sadar upazila, killing of a Chhatra League leader, and killing of 13 chairmen and members of five unions in Sundarganj of the district.
On October 23, wrapping up their arguments, Prosecutor Syed Hider Ali prayed for capital punishment, saying that they have been able to prove all the three charges against the accused.
On the other hand, defence counsel Gazi MH Tamim sought acquittal of the accused, saying that the prosecution could not prove any charge.
On that day, the tribunal kept the delivery of the verdict in waiting for a second time after hearing closing arguments from both the prosecution and the defence.
Earlier on May 9, the tribunal kept the delivery of the verdict in waiting after hearing closing arguments in the case. However, the court reached an impasse following the death of its then chairman Justice Anwarul Haque on July 13.
The tribunal on October 12 decided to hear closing arguments again as the tribunal was reconstituted with a new chairman and two members.
On June 28 last year, the tribunal indicted the accused.
Meanwhile, yesterday, on a previously set date for the submission of investigation report in a case filed against a Habiganj man for his alleged war crimes in 1971, the tribunal directed the prosecution to submit the report, if any, on December 31.
The tribunal extended the date after the prosecutor of the case, Rezia Sultana Chaman, sought two more months from the tribunal.   
Abul Khayer Golap alias Golap Mia, 65, of Habiganj, was arrested on April 11 -- hours after the tribunal issued a warrant against him in the case.