Siddiqur gets govt job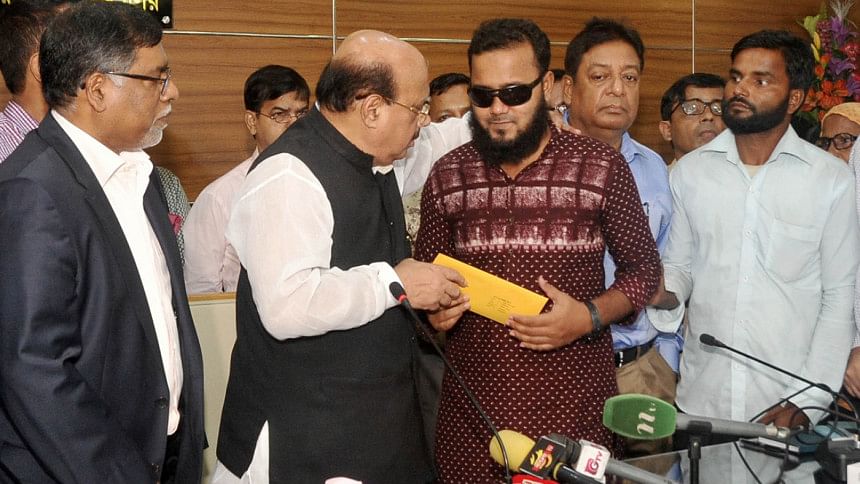 Titumir college student Siddiqur Rahman, whose eyes were damaged in "police excess" during a demonstration in Shahbagh, has got a job at government's pharmaceuticals company.
Health and Family Welfare Minister Mohammad Nasim handed over the appointment letter to Siddiqur at a ceremony of the ministry today.
According to the appointment letter, Siddiqur will join on October 1 at Essential Drugs Company Limited (EDCL) as telephone operator. He has been appointed temporarily.
As per the job description, he was appointed in the admin and HRM department of the EDCL in Dhaka.
Siddiqur, a third-year student of political science, was injured during a demonstration of the students of seven Dhaka University-affiliated colleges at Shahbagh on July 20.
The seven Dhaka University affiliated colleges -- Dhaka College, Eden Mohila College, Government Shaheed Suhrawardy College, Kabi Nazrul Government College, Begum Badrunnesa Government Mohila College, Mirpur Government Bangla College and Government Titumir College -- were demonstrating at Shahbagh to press their seven-point demand that include announcement of their exam dates.