JS passes atomic energy bill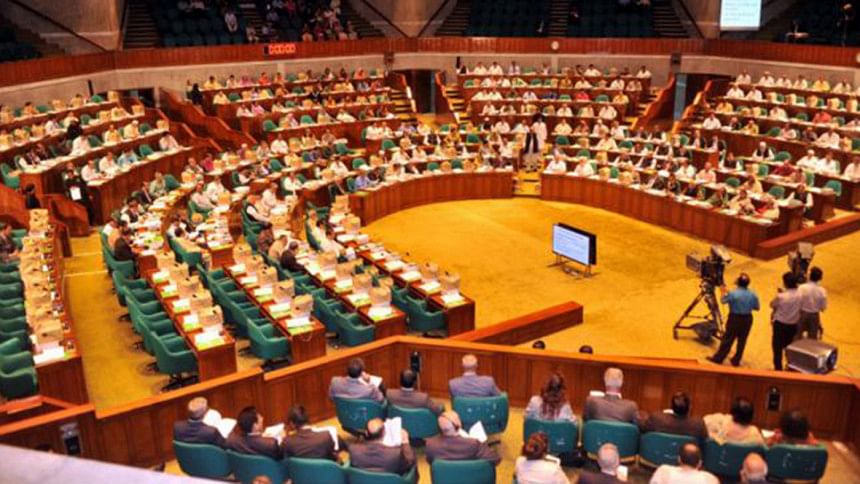 The Jatiya Sangsad today passed the "Bangladesh Atomic Energy Commission Bill, 2017" unanimously aimed at facilitating peaceful use of nuclear power, its advancement and expansion, and carrying out research works in line with the international convention.
The House, with Speaker Dr Shirin Sharmin Chaudhury in the chair, passed the bill through voice-votes as Science and Technology Minister Architect Yafees Osman piloted the bill for passage.
The proposed bill was the updated version of the Bangladesh Atomic Energy Commission Order, 1973. Earlier, the cabinet meeting, with Prime Minister Sheikh Hasina in the chair, approved the draft bill on February 2 last.
According to the object of the bill, the commission will be constituted with maximum four members, including a chairman with a science and technology background. The commission will work for the peaceful use of atomic power in the areas of food, agriculture, health, medicare, environment and industries.
It will also work for development of electronic machinery, design, technologies and useful appliance. It will conduct educational programmes, provide service, implement nuclear projects and carry out research and development activities, the bill mentioned.
The proposed bill reads there will be a head office of the Commission in Dhaka while any of its branch can be set up, if it necessary at any place of the country, with prior permission of the government.