Rail minister distributes sweets at cabinet meeting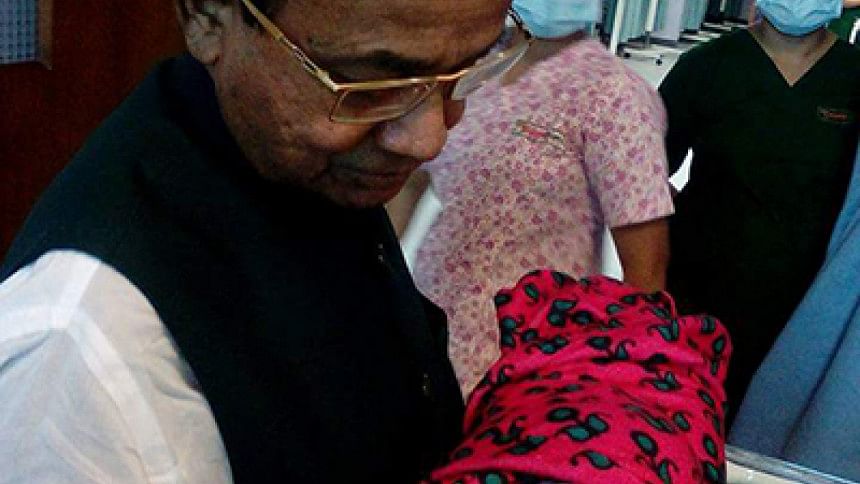 Railways Minister Mujibul Haque today distributed sweets among the cabinet members for becoming father of a daughter.  
Prime Minister Sheikh Hasina and all the cabinet ministers congratulated him for being father.
The minister treated his cabinet colleages with Comilla's traditional sweets—Roshmalai and Sondesh.
ALSO READ: Rail minister blessed with baby girl
On May 28, Mujibul's wife Honufa Akhter gave birth to the baby girl weighing 2.5 kilogrammes around 3:15pm at Dhaka's Square Hospitals.
The minister made headlines when he married a 29-year-old woman at the age of 67 on October 31 in 2014.
At one stage, the prime minister wanted to know whether he has deceided any name for his daughter. Replying negative, he told the PM that he wants the premier to name the baby, cabinet sources told The Daily Star.
The PM, then, told him that it is the parent's religious right to name their child.
Science and Technology Minister Yeafes Osman recited one of his self-written poems on this occasion.