'Culprits lured the minor girls with lipsticks before killing them'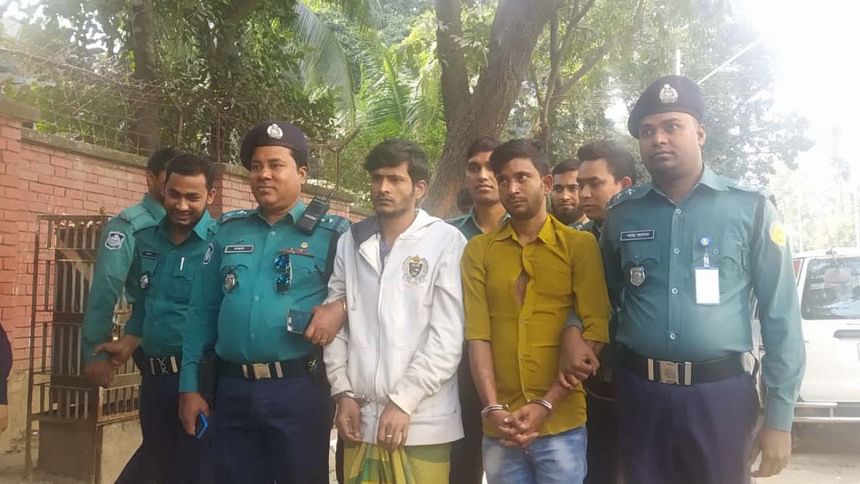 Police today said two culprits who were yesterday arrested over the alleged rape and murder of two five-year-old girls in Demra of Dhaka had lured them inside a house with promise of lipsticks before killing them.
Farid Uddin Ahmed, deputy commissioner of Dhaka Metropolitan Police (DMP), told this to journalists at a briefing held at DMP Media Centre at 11:00am.
Five-year-old Faria Akter Dola and her friend Nusrat Jahan, also 5, were found murdered inside the house of one of their neighbours, Golam Mostafa, a 28-year-old garment worker, in Demra's Konapara area yesterday.
The girls were missing since Monday night, family said.
Prime accused in the grisly incident, Golam Mostofa, and his landlord Md Azizul Bawani went into hiding after the incident.
Golam Mostofa was held from Bhanga Press area of Jatrabari yesterday, the deputy commissioner said.
Based on information from Golam Mostofa, his landlord Azizul Bawani was arrested from Molla-bridge area of Demra yesterday afternoon, the police official also said.
Police said the culprits lured the girls inside the house with promise of lipsticks and then tried to rape them.
When the girls began screaming when they tried to abuse them physically, they chocked the girls with towels to death, Farid Uddin Ahmed also said.
Both the arrestees were drug addicts, the deputy commissioner added.