Rampal plant still awaits environmental clearance: Minister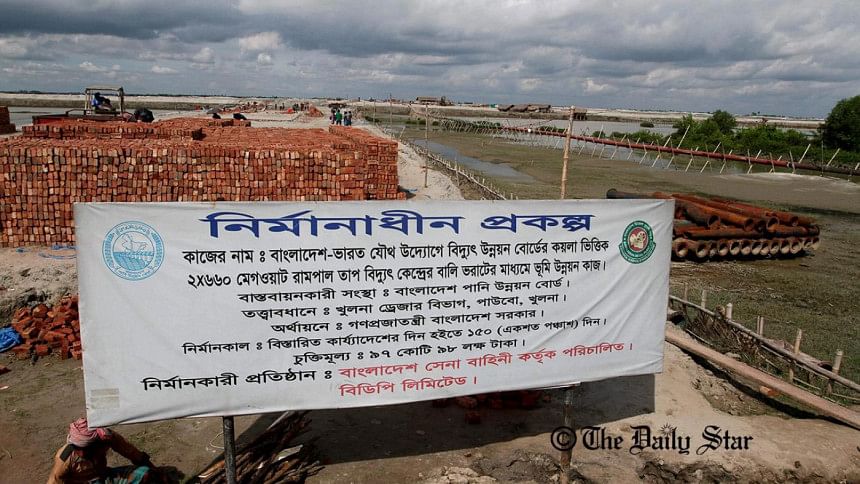 Forest and Environment Minister Anwar Hossain Manju today told the Jatiya Sangsad that the Directorate of Environment has yet to give no objection certificate (NOC) for construction of Rampal coal-fired power plant.
"The survey report on environmental impact of this project has been approved after imposing necessary conditions to construct the coal-based 1,320 Megawatt power plant in Rampal. There is no concern regarding impact on the Sundarbans if measures proposed in the report are implemented properly," the minister said replying to lawmakers' queries.
Earlier, the House went into sitting around 10:35am with Deputy Speaker Fazle Rabbi Miah in the chair.
The minister's question-answer was tabled to pave the way for MP's discussion on the proposed budget.
In a scripted reply, the environment minister said fire gutted the Sundarbans four times in the year 2015-16 causing loss of over Tk 2.5 lakh.
The minister informed the house that the government has taken necessary measures to stop recurrence of such incidents in future.