Rain and our predicament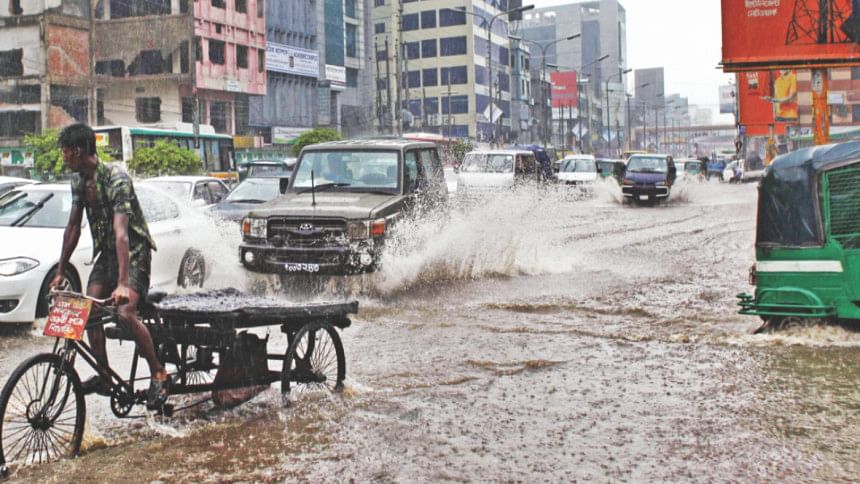 Dhaka goes under knee-deep water within half an hour of rainfall. The distressing photographs of rickshaw-pullers and passengers taking a plunge in muddy water appear with uncanny regularity on front pages of newspapers every morning. The obvious end result of stagnant water on the roads is horrendous traffic jam and all the other misfortunes that come on its heels.
With the tell-tale photograph of the miserable rickshaw-puller and his passengers comes a story, an oft repeated one rather. Inside the corresponding story there is this conspicuous paragraph: "The rain water remains stagnant on city roads as the canals of Dhaka city that used to carry excess water out to the adjoining rivers have been grabbed by the influential quarters. Those canals are all gone now".
Every year, the print media or television reports mention the names of those lost canals with meticulous exactness, but, to our utter disbelief, never mention the names of the people who belong  to that "influential quarter", who have grabbed them over the years. They do have names, don't they?
Now the million dollar question is: Why can't we mention their names? Are they citizens with special power and privileges? Do they have a different set of laws for them for which reason they cannot be brought before a court of law?
It is common knowledge that the grabbers of government land, water bodies, railway property, rivers and canals join the bandwagon of the politically active people of the locality for shelter. They create false documents of lease and take possession of the property – the banks of canals. They start to construct temporary structures in the beginning. They keep the local officials of the relevant departments "happy" for years together and thereby one day become legal owners.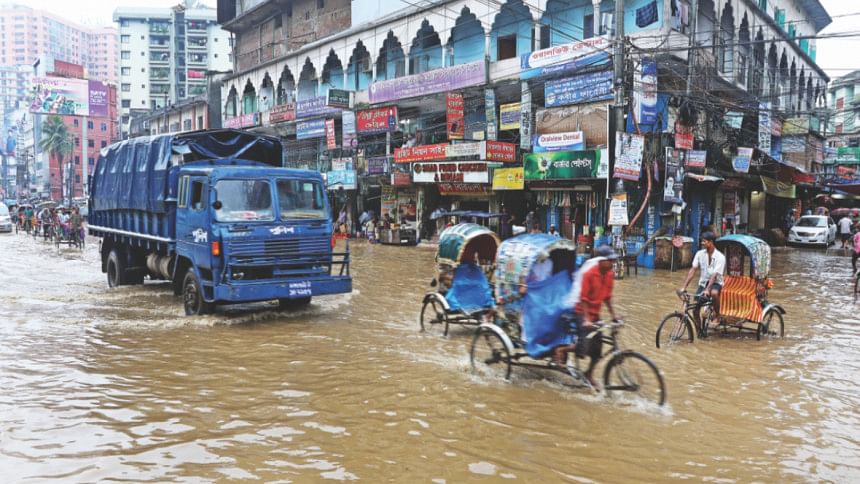 There are dozens of laws to deter illegal occupation, grabbing, sale and purchase of government property, especially those that are essential for maintaining natural flow of water, navigation of vessels and breeding of marine species. In that case we wonder why or how "influential people" can grab and make so many canals totally disappear from the face of the earth. Why couldn't they ever be traced and put on trial? Are the canal grabbers more powerful than the government?
It beats any comprehension that more that 10 million city dwellers wallow in knee-deep water after a spell of rain for the greed of a handful of grabbers! How many of them are there? Quarter million? Half a million?  And the entire government machinery fails to oust them from the government property, so essential to keep the city roads free of rain water! 
If those canal grabbers remain outside the purview of the laws of the land, good governance will continue to take a plunge in nasty water on the roads after every spell of rain.