Rab 'arrests' ex-JCD leader 3 months after missing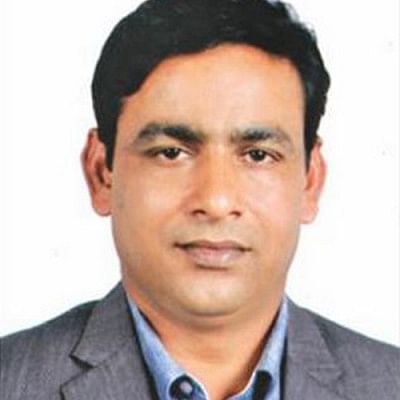 Rapid Action Battalion (Rab) today claimed to have arrested Anisur Rahman Talukder Khokon, former central leader of Jatiyatabadi Chhatra Dal, around three months after he went missing. 
Khaled-uz-Zaman, company commander of Rab 8, told The Daily Star that the elite force members arrested Khokon and two others with explosives in Faridpur today.
The Rab official said Khokon is accused in two cases filed with Sutrapur and Paltan police stations in Dhaka, but did not confirm his political identity.
However, a Rab official, seeking anonymity, told The Daily Star that arrested Khokon is the missing ex-organising secretary of Chhatra Dal, student wing of BNP.
Rab members arrested Khokon, Shohag Gazi and Alif Bhuiyan Jony in front of Food Village and Party Palace in Faridpur around 3:20pm, Khaled said.
A number of 15 petrol bombs, 25 crude bombs, eight mobile sets and 10 SIM cards were recovered from their possession, he added.
Meanwhile, Khokon's younger brother, Imran told The Daily Star that some locals, who knew Khokon, called them over phone, saying they have seen his missing brother in Faridpur.
Rab members are taking Khokon to Kotwali Police Station in Faridpur, Imran quoted the locals.
At present Imran and his family members are on their way to Faridpur to verify the locals' claim.
 
BACKGROUND
The family claims seven to eight persons claiming to be law enforcers picked him up from his Adabar residence as he had returned to his home around two months after gone into hiding for around two months on "security grounds".
The family said since then Khokon had been traceless.