Quota reform: 'BCL activists' beat CU Chhatra Front men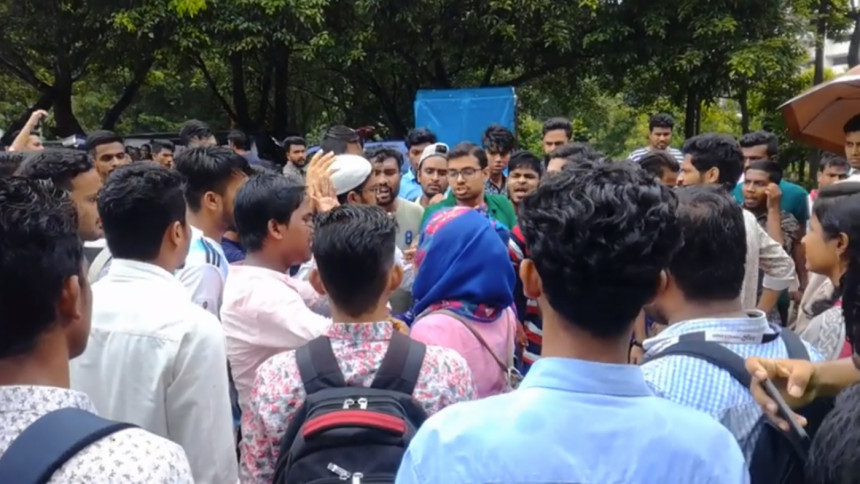 Two activists of Samajtantrik Chhatra Front demanding quota system reform in the civil service today came under attacks allegedly by activists of Bangladesh Chhatra League (BCL) on Chittagong University campus.
The victims were CU unit Chhatra Front's former president Fazle Rabby, also a masters student of Chemistry department of the university, and CU unit Chhatra Front leader Rajeshwar Dasgupta, a third-year student of CU Economics department.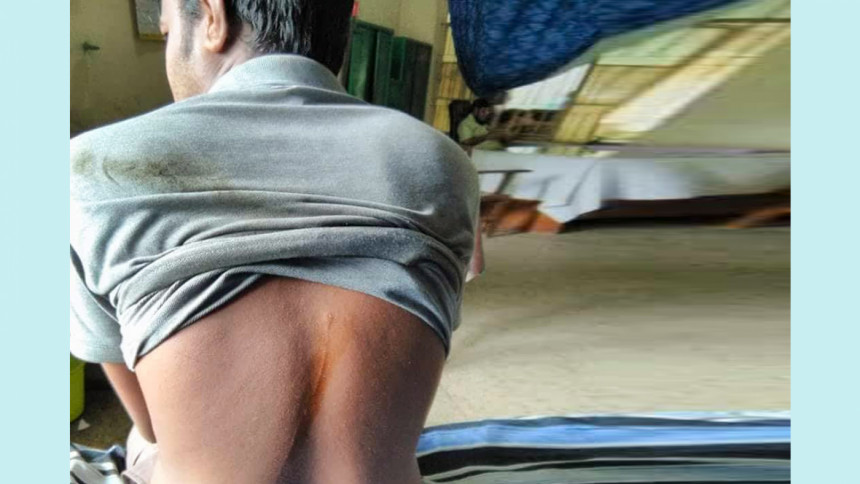 A group of BCL attacked Rabby in front of BBA faculty around 1:15pm while Rajeshwar came under attack by another group of Chhatra League at the Shaheed Minar premises around 1:25pm, Abid Hasan, a leader of the student organisation, claimed.
The duo has been admitted to the university's medical centre, our CU correspondent reports quoting Hasan.
As Rabby and Rajeshwar had been staging movement for quota reform since long and giving post on Facebook for the quota reform, they were attacked by the BCL men, Abid claimed.
Earlier, students of three female residential halls formed a human chain at the Shaheed Minar premises protesting the recent attacks on quota reformists.
At one stage, police and BCL men surrounded the girls, the students claimed.
The female students ended the human chain programme within a short time as Police and CU administration forced them to end it, the students said. 
Besides, BCL men allegedly physically assaulted Abdullah Raqib, CU correspondent of online portal Jagonews24.com, as he was taking photos while a group of BCL men allegedly harassed a female student during the programme.