PROFILES OF ICT AWARDS WINNERS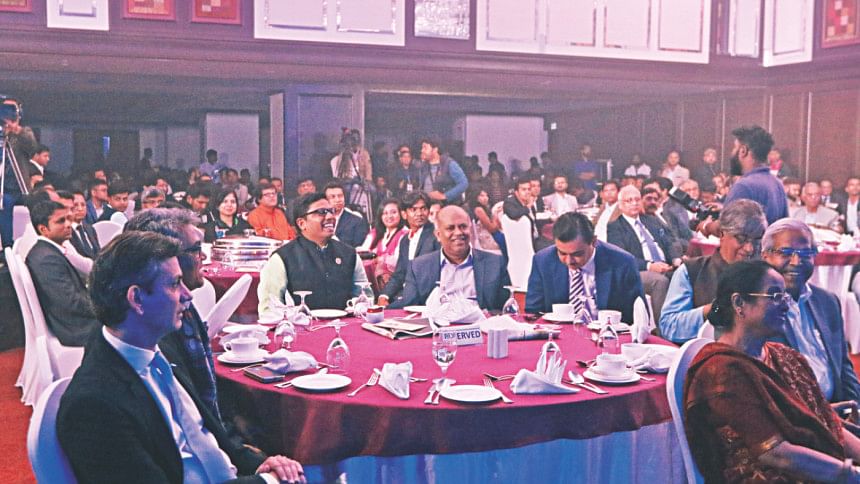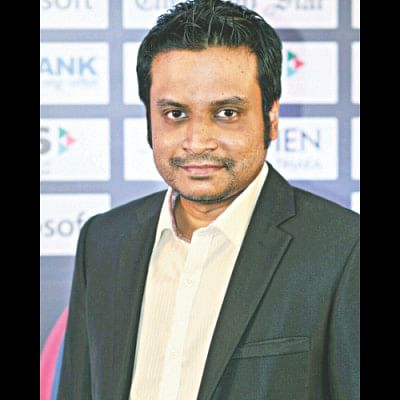 Zia Ashraf

COO & CoFounder, Chaldal.com
Category: E-Business
Winning Company: Chaldal.com
Chaldal.com, a popular online grocery shop in Dhaka, has made life easier for many city-dwellers since its launch four years ago.
Aiming to reduce the hassle and save time for the residents, two friends -- Zia Ashraf and Waseem Ali -- established the e-store in 2013 and delivered their first order in July the same year.
"During the launch, we were able to anticipate the potential of the e-shop and we have been proven true," said Waseem, co-founder of the e-shop.
The company has so far received 7.5 lakh orders from the city dwellers with a value of Tk 7 crore.
Chaldal.com believes time is valuable to Dhaka residents, and they should not have to waste hours in traffic, brave bad weather and wait in line just to buy basic necessities like eggs!
It gives the shoppers huge convenience as they don't need to visit brick and mortar stores. Instead, they can purchase their daily necessities by clicking the computer's mouse and tapping smartphones, saving much valuable time.
Chaldal delivers everything people needs right at their door-step and at no additional cost.
The company started with only Tk 13 lakh in revenue in their first year. It reached Tk 1.7 crore the next year and Tk 7.7 crore in 2015.
"In the last two years we are getting huge growth and hope this will continue in the upcoming years," said co-founder Ashraf.
In 2016, their revenue was Tk 18 crore and in 2017 it earned Tk 38 crore as of last week of December.
The company firmly believes in using technology and education to improve the fortune of Bangladesh, and its entrepreneurs will continue to invest all their efforts in pushing the boundaries of technology.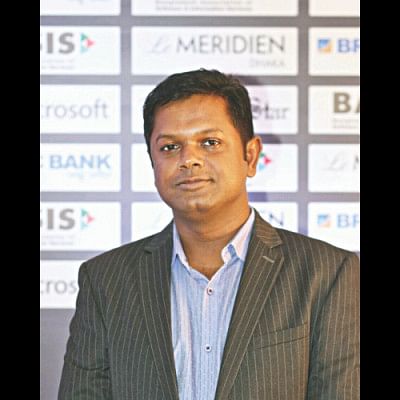 Raisul Kabir

CEO, Brain Station 23 Limited
Category: ICT Solution Provider -- International Market Focus

Winning  Company: Brain Station 23 Ltd
Brain Station 23 Ltd began its operations in 2006 with an aim to becoming the largest software and IT firm in Bangladesh.
It initiated with outsourcing products outside of the country and by 2010, it started working in the local market. Since then the company is getting only bigger and bigger.
Brain Station 23 is now a global name and exports its products and services to the Netherlands, Norway, Germany, Turkey, Nigeria, Canada, USA and the Middle East.
It helps clients with customised IT solutions to minimise their IT headaches and keep their IT operations run effectively.
The firm offers banking and fintech solutions, software development, cloud and cyber security, enterprise resources planning customisation and implementation, mobile app development, e-commerce, and augmented and virtual reality services.
It clocked in Tk 7.6 crore in revenue in 2016. Its major clients include Aareas Interactive Inc, British Telecom, Paypal, Virtual Affairs, Nissan (Europe), Telenor (Norway), Vallie (UK), PayPal, P&G, Aareas (Canada), Dokkan, Oslobuss (Norway).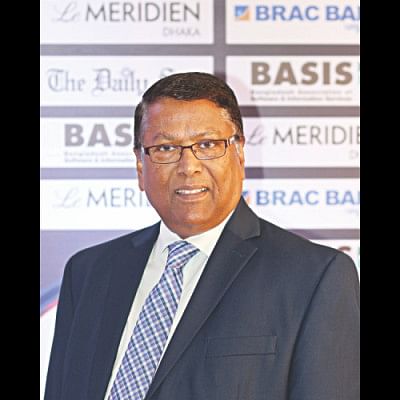 ShAikh Abdul Wahid

MD & CEO, Leads Corporation
Category: ICT Solution provider - Local Market Focus

Winning Company: LEADS Corporation Ltd
LEADS Corporation Ltd began its journey in 1992 after taking over an US based multi-national company's Bangladesh operations. Being among the pioneers in the ICT industry in the country, LEADS has become one of the leading ICT solution providers.
The firm serves businesses in Bangladesh and abroad. Its modern business solutions cater to banks, merchant banks, stock market operations, life insurance companies and non-banking financial institutions for their transnational change, business growth and agility.
It serves more than 10,000 users in the financial industry in more than 600 banking branches.
LEADS has a unique and robust product for the stock market which is known as "CAPITA".  As of now, 100 clients, including LankaBangla Securities, IDLC Securities, BRAC EPL Stock Brokerage, City Brokerage and EBL Securities are using CAPITA to maintain their daily operations. Seventy percent of daily transactions of exchanges are handled by this software.
Out of 100 clients, most are corporate clients.
It earned Tk 56.6 crore in revenue in 2016.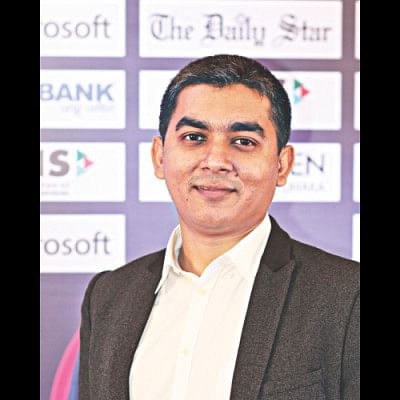 Adnan Imtiaz Halim

cEO, Sheba Platform Limited
Category: ICT Startup

Winning Company: Sheba Platform Limited
Sheba Platform is the largest service marketplace of the country and aims to redefine and simplify how one finds and avails services in Dhaka.
Using the platform, customers can avail home services from a wide range of categories, including plumbing, electrical, catering, home arrangement.
Sheba aims to be the one-stop solution for every daily service solutions.
The on-demand service platform connects households and small businesses with the best service providers and so far, over the last two years, Sheba has served 65,000 customers.
The company started its operations in 2015 and now about 1,500 service providers are on board, said Adnan Imtiaz Halim, chief executive officer of the company.
Recently Sheba launched an on-demand cleaning service, laundry service and beauty parlour service for households. The response from the market is good.
It started its service from Mirpur area first and soon expanded its footprint to cover the entire capital city.
Within its launch, Sheba received huge investment. The country's leading mobile operator Grameenphone also invested in the company seeing its business prospect.
Compared with 2016, the company earned six times revenue in 2017.
By 2018, Sheba will expand to five more cities nationally and internationally and aims to serve a total of 3,00,000 customers. This will create a social impact by empowering 10,000-plus service providers in Bangladesh with the opportunity to boost their income opportunities 10 times.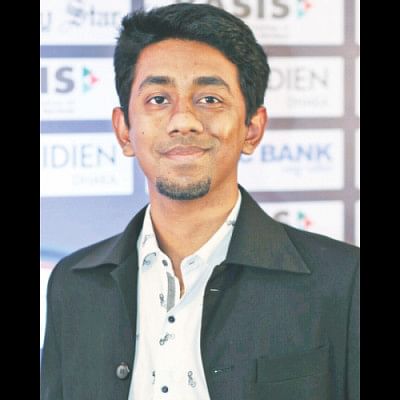 Hussain M Elius

CEO, Pathao
Category: ICT Startup

Winning Company: Pathao
Pathao is the most trusted mode of transport in Bangladesh, but ferrying people on motorcycle taxis wasn't the initial plan when it hit the roads.
Pathao was rolled out in 2015 as a delivery service. Its fleet of motorcycle drivers and bike messengers bring parcels to clients in Dhaka and beyond.
The service thrived on the back of growing demand for reliable e-commerce deliveries in Bangladesh. Pathao works with Rocket Internet's Daraz, among others.
But in mid-2016, Pathao decided to introduce on-demand motorcycle rides. And it was an instant hit.
Sharing rides, registered with the company, have made commuting faster and cheaper. On an average they are making thousands of trips a day.
Currently, Pathao has five lakh unique riders in the country's top three cities -- Dhaka, Chittagong and Sylhet.
It started with motor bike sharing. The company has also introduced a car-hailing service that already gained huge popularity.
Recently the company has concentrated on delivering products and also offers bicyclers an opportunity to earn money by delivering e-commerce products.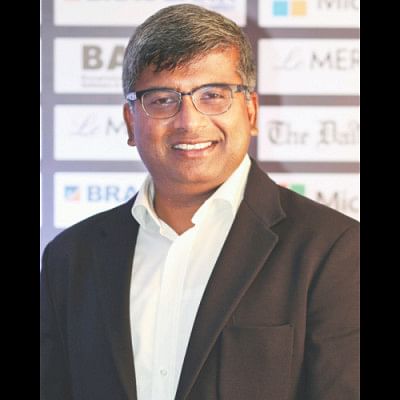 M Rezaul Hassan

CEO, Reve Group
Category: ICT Business Person
M Rezaul Hassan, group chief executive officer of REVE Systems, is an internationally acclaimed Bangladeshi software firm.
In 2003, he founded REVE Group after working in the IT and telecom industry for many years. He transformed the group into a major solution provider in the voice over internet protocol (VoIP) industry which also expanded its footprints globally under his leadership.
Hassan played a key role in the development of good customer relationships, ensuring flexibility in response to an increasingly demanding marketplace.
An engineering graduate, Hassan also earned an MBA from the Institute of Business Administration at the University of Dhaka. He is recognised as an expert in the IP communications space and has been invited as a speaker at several international seminars and workshops on telecommunications.
Headquartered in Singapore, REVE Systems has its major development centres in Bangladesh and India with its regional presence in USA, the UK, Russia, Lebanon and Hong Kong.
The company serves customers in over 78 countries where 4,500-plus VoIP and telecommunications service providers have placed their trust on it.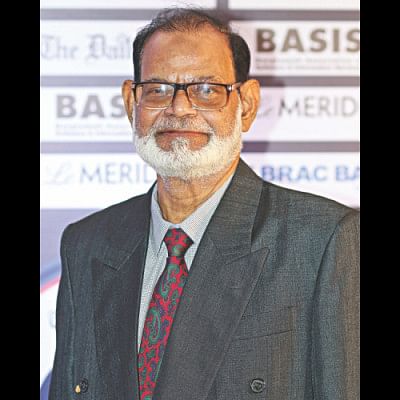 A Towhid

director, IBCS-PRIMAX 

Software Bangladesh Ltd
Category: ICT Pioneer
A Towhid, a shareholder director of IBCS-PRIMAX Software Bangladesh Ltd, an IT firm focused on onshore and offshore software development and systems integration, completed his BSc from the University of Dhaka and completed several courses on marketing management principles and practices.
He has 22 years of experience in marketing, commercial, material planning and management procurement, import, export, inventory control, administration and personnel management whilst at ICI Bangladesh Manufacturers Ltd.
IBCS-PRIMAX Software (Bangladesh) Ltd's founder late Abu Yousuf Mesbah Uddin Ahmed also won the award in the pioneer category.
IBCS-PRIMAX Software was established in 1989 as a Bangladesh-UK joint venture. It is an authorised certified business partner of Oracle Corporation of USA. Its other partners include HP, PricewaterhouseCoopers, Opraxe International, Unisys and Veritas.