Police maintain strict vigilance in diplomatic zone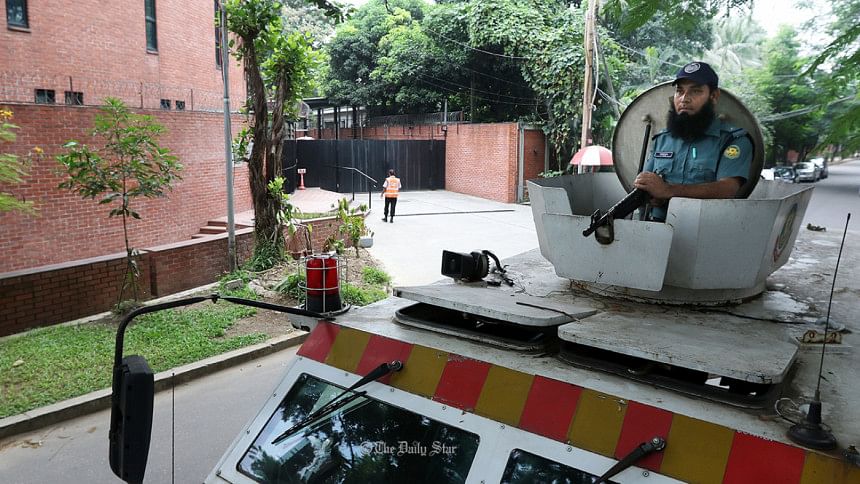 Police and other law enforcing agencies continue frequent patrols in Dhaka's Gulshan-Baridhara diplomatic zone as part of stepped up vigilance measures.
An Armoured Personnel Carrier (APC) was seen and paramilitary Border Guard Bangladesh (BGB) forces were deployed on the streets.
Pedestrians and vehicles of all sorts were being frisked more frequently.
"Police are patrolling round the clock. All sorts of measures have been heightened to ensure the upmost security", Rafiqul Islam, Gulshan zone's assistant commissioner of police, said today.
The strengthened measures came in line with the government's assurance of providing highest security for all diplomats and foreign nationals.
Italian national Cesare Tavella was shot dead in Gulshan on September 28. Five days into the killing, Japanese national Kunio Hoshi was gunned down in Rangpur.
Several countries including Japan, Italy, United States and United Kingdom has raised alerts for its citizen residing in Bangladesh after the incident.
Those countries wanted more security for their nationals. The government in return assured security for all foreign nationals everywhere in Bangladesh.