Opinion: Anti-militancy drive and the mockery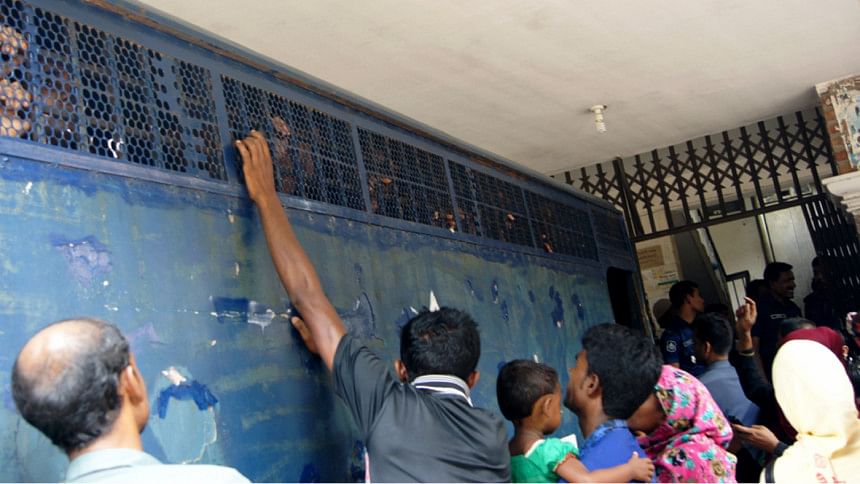 Just when the law enforcing agencies are rounding up thousands of people in their anti-militancy drive, activists of a banned militant organisation Hizb-ut Tahrir were seen pasting hundreds of anti-government posters in different parts of Dhaka Monday.
The posters seen in Dhanmondi, Mirpur and Mohammadpur areas show an email address and a phone number as contacts (but nobody receives the phone, according to Prothom Alo newspaper). But the police are unaware of the activities of the banned organisation.
This poses questions to the quality of the anti-militancy drive. Are the cops serious about this drive? If so, how can a bunch of militants openly paste posters in the city without getting caught? Militants should be on the run when such a drive is in progress—not come out in broad daylight to carry out their activities.
The Daily Star today ran a report on the arrest "trade" of the cops. According to this story—the cops are picking up not just militants and the government's political opponents—but also the ruling party activists. The reports point out how the cops are squeezing out money in exchange of freeing the arrested persons.
This may be a partial picture, but this shows the mindset of a section of the police.
Does this mean the law enforcing agencies do not really care about militancy in the country? Does this mean that the cops are really not concerned about militants killing not just the countrymen but also close family members of the police? Did the police high command fail to motivate the force properly?
Right at this moment, the anti-militancy drive stands as a mockery of the police forces' strength.