Oil, gas protection body to march towards Dhaka Nov 24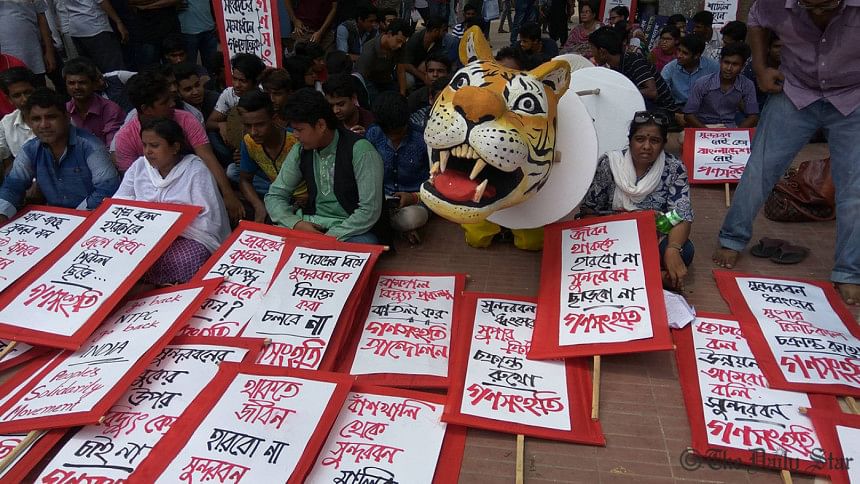 The National Committee to Protect Oil, Gas, Mineral Resources, Power and Ports today announced to march towards Dhaka on November 24 if the government does not cancel Rampal power plant project by this time.
The committee's Member Secretary Prof Anu Muhammad announced the programme styled "Cholo, Cholo Dhaka Cholo" (March to Dhaka) at the daylong sit-in programme at Central Shaheed Minar to press home the demand.
The committee will also hold a grand rally in the capital on November 26 and, rallies at its divisional and district headquarters throughout September, October and November on same demand as they claim the project will cause severe harm to the Sundarbans.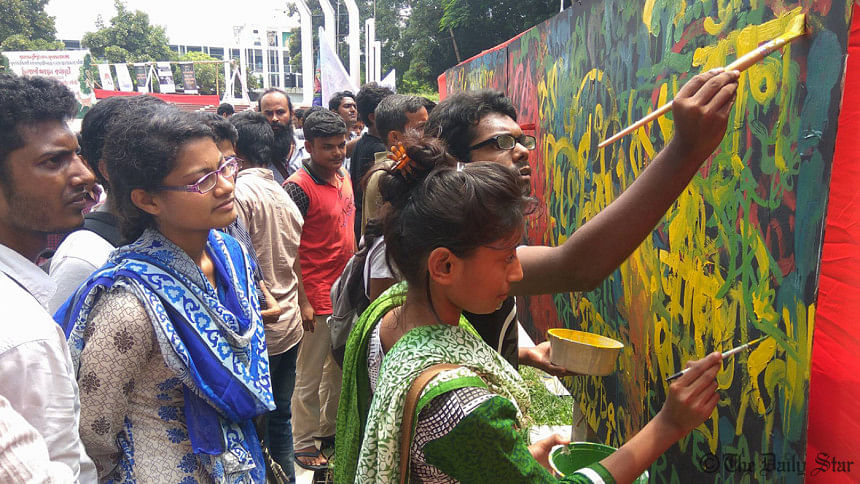 They will hold a rally in front of the Indian high commission in Dhaka and will submit an open letter to the Indian prime minister soon, insiders said.
Earlier in the day, the national committee started the sit-in programme demanding cancellation of all kinds of agreements including Rampal power plant project that will cause harm to the Sundarbans.
Eminent personalities of the country attended the programme with a seven-point demand including cancellation of the power plant project agreement.
Speaking at the programme, noted columnist Syed Abul Maksud said, "Among the 16 crore people in this country, not even 1600 people are in favour of the Rampal power plant. The government ought to cancel this project."
The programme ended around 6:00pm.